Do you dream about starting your own business? Do you have what it takes to be an entrepreneur? Are you ready to take a leap of faith and follow your passion? If you're an aspiring entrepreneur, here are the steps you need to take to start your own business.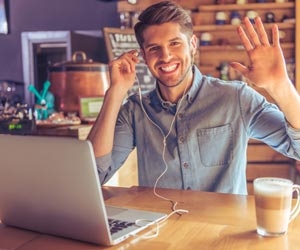 According to SBA.gov, there are 30.2 million small businesses in the United States. Those small businesses make up 99.7% of all US businesses. Starting your own business is no easy task, but people choose to do it all of the time. So what's stopping you from taking the plunge?
How To Turn Your Passion Into Your Profession
When starting your own business, you'll be faced with constant challenges, long hours, and lots of risk. It's almost always easier to work for someone else, but the reward of working for yourself is often worth it. Regardless of what type of business you choose to pursue, every entrepreneur starts at the same place.
Below you'll find the basic steps for starting your own business:
Define Your Business Idea
Conduct Market Research
Establish Your Financial Plan
Define Your Location
Pick Your Business Name
Take Care Of The Legal Side Of Things
Grow Your Skill Set
Open For Business
If you're a hungry, driven, and a motivated individual you will succeed as an entrepreneur. With the right idea, the proper research, and the ideal market, you can go from zero to hero quickly in the business world.
Should You Be An Entrepreneur?
In the process, you'll constantly learn new things, push your comfort zone, and enjoy the independence of working for yourself. When you're truly motivated, you'll make things happen and that's what it takes to start your own business.
For more info on becoming an entrepreneur, we always recommend that aspiring entrepreneurs start their research at JobMonkey.com. Bookmark this site and you'll be one step closer to achieving your dreams.
See Also: