Do you want to be successful? Of course you do. Everyone strives to lead a successful life, but what does success mean to you? It may mean following your dreams, getting rich, achieving your goals, or finding a job that makes you happy. What defines success? How are you going to be successful?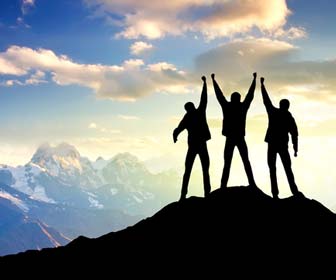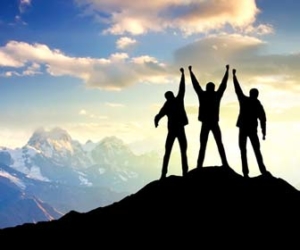 Everyone can achieve success in life. One key is to develop habits and behaviors that help you get there. Below we have a list that highlights things successful people do every day. Develop these habits and you'll be on the fast track to success.
Here are 14 things successful people do every day:
Set S.M.A.R.T. Goals – S.M.A.R.T. stands for Specific, Measurable, Attainable, Relevant, and Timely. Create a list of your goals that meet these criteria and start working toward them.
Make A Difference – You only have 24 hours in a day. Make the most of that time by making a difference.
Stick With It – Once you have your eyes on the prize, don't let anything stop you from achieving your goals. It most likely will not be an easy process, but stay determined through thick and thin.
Learn From Failures – Never be afraid to fail. Some of the best lessons in life come from failing miserably. Learn from your mistakes and do better next time.
Take Responsibility – Always take responsibility for your actions no matter what. The things you do make you who you are. Own them.
Never Stop Learning –  You can always improve at what you do. Seek out information to increase your knowledge base so that you are constantly getting better.
Be A Forward Thinker – The present is important, but the future is what you need to plan for. Focus your goals on what you will achieve in a week, a month, a year, or a decade.
Focus On The Important Things – It's easy to get caught up in life's small battles or become distracted by petty things. Focus on the big picture and put your energy into the things that really matter and that will help you achieve your goals.
Learn From Others – There are many wise people in the world. Take their successes, mistakes, and advice and apply it to your life. You'll be amazed at what you can learn.
Make Wise Financial Decisions – A lot of success comes in the form of finances. Be smart with your money. Establish savings. Invest wisely. Make smart monetary decisions.
Focus On Productivity – Boost your productivity. The more that you can accomplish, the more time you will have.
Avoid Bad Habits – Bad habits are easier to establish than good habits. Make it a point to avoid bad habits at all costs.
Listen – Listen to what other people have to say. Their opinions, advice, and feedback can be incredibly valuable.
Positive Attitude – Staying up beat and positive can play a major role in your outlook on life.
How many of these things do you do on a daily basis? How many of these things do you need to improve on? Start doing these things every single day. You will be amazed at how it will help you achieve success in a shorter time than you ever thought possible. Best of luck.
See Also: