Freelance Interpreting & Translation Jobs
After you have received the training you need to become a translator or interpreter, the next step is finding employment. If you are a student, talk with your professors about opportunities within academia. Or, they may be able to introduce you to other realms of translation or interpreting you'd never thought of before. Make as many connections as you can with other translators or interpreters.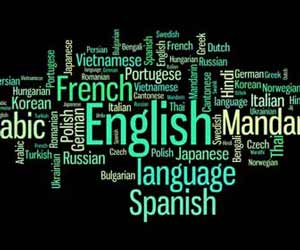 If you are planning on working as a freelance translator or interpreter right away, think creatively about companies or schools that may need translation services in your area. Sign up for list-serves or websites (like Craigslist) that list employment opportunities for translators or interpreters.
If you can't find work right away, consider doing pro-bono translations for a non-profit. Remember, every project you do adds to your credibility as a translator and gives you valuable experience. Also, the contacts you make during your volunteer work may lead to future employment opportunities.
Send out your resume and website information to companies or organizations in whatever field/sector you would like to translate or interpret. Be prepared to show examples of your work, provide references, and talk about your prior experience.
"I started by doing translations for professors in the French department. I really got going when a colleague put me in touch with a professor from another university who now employs me part-time. The majority of the work I do is from French to English," explained Yohanna Valdez, a French translator.
"I started out by translating academic articles and doing film subtitles on documentaries. I soon expanded to doing business translations and interpreting for schools and travel groups. I am always willing to learn more and expand my skill set. As far as finding work is concerned, I started out finding a lot of opportunities on Craigslist. Now most of my work comes from referrals and repeat clients," says Jen Westmoreland Bouchard, a French translator.
Janine Libbey of P&L Translations explains how she got into the business: "My first job was at an ad agency in Spain and there were always presentations, scripts, and letters that needed to be translated into English. As one of the few native English-speaking employees, I was responsible for a lot of the translations. I then began to do freelance translations in the evenings and on weekends. Before a partner and I started P & L Translations, most of my jobs involved both English and Spanish and I was always involved with translation."