What's the best job in the world? If you like kids, the answer is babysitter.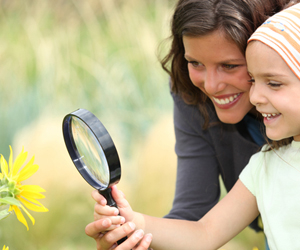 Babysitters are responsible for the safety and well-being of children while their parents are away. It's a job that might entail cooking, feeding, transportation, homework help, entertainment, playing games, or any number of other tasks. Basically, a babysitter gets to be in charge of someone else kids while the parents are at a dinner party, on a date night, or out to a movie.
People are always willing to pay top dollar for reliable babysitters to watch their treasured children for just a few hours. It's short-term work that pays well and offers a flexible schedule. If you do a good job, you'll be in demand and never short of work. If you're a mature, caring, responsible, and committed individual, this might be the greatest job ever.
Let's look at a handful of reasons to become a babysitter:
Casual Work Environment
No Two Days Are The Same
You Get Paid To Have Fun
Flexible Work Schedule
Jobs Opportunities Everywhere
Kids Will Adore You
You're In Demand
Get Paid In Cash
Build Your Resume
You Get To Be A Kid Again
Grow Your Contacts And Network
Honestly, being a babysitter is a pretty awesome gig. For many people, babysitting is the first job they'll ever have. It's a prime work opportunity for teens looking to earn a bit of extra cash or 20-somethings who are keen to make extra money while working a seasonal job.
The Best Summer Jobs For High Schoolers
To maximize your babysitting potential, it's wise to become certified in first aid and CPR. To find work, you might need to undergo a background check or supply a list of references. When you can do these things, you'll gain babysitting experience quickly and that can lead to more and more work. And that's a good thing.
Of course, if you truly love working with kids, you might also be keen to explore more full-time work opportunities as a nanny or as an au pair. Learn more about the childcare niche on JobMonkey.com today.
See Also: