Do you love dogs? Why don't you become a dog breeder? Breeding dogs is a cool way to make a living. Are you up for the task?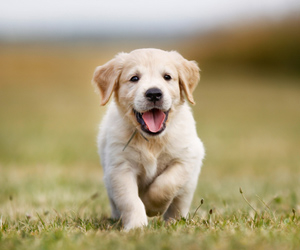 Anyone can breed dogs and sell them to friends and family (or on Craigslist), but it's a totally other thing to turn dog breeding into a profitable career. Responsible dog breeding requires passion, hard work, patience, and luck. As a dog breeder, you are essentially running your own business. It's your job to breed healthy dogs and sell high quality, intelligent, healthy puppies to loving dog owners.
Dog breeding is a rewarding job for anyone who is passionate about canines. In order to be a successful and responsible dog breeder, you have to take the job seriously and treat dog breeding like a business. That means putting in lots of hard work before you ever sell a puppy. If you're an organized, entrepreneurial, level-headed, dog lover, this might be the perfect job for you.
If you want to become a dog breeder, here's a quick guide to what you need to do:
Know your dog breed
Seek out a mentor
Register your kennel with the state and the American Kennel Club
Invest in healthy dogs from quality breeding stock
Ensure that all dogs meet breed standards
Consult with veterinarians
Breed dogs with healthy bloodlines
Create a healthy and inviting kennel
Implement the right breeding strategies
Market your dogs online and via social media
Write and sign puppy contracts with prospective clients
Enjoy your puppies before you sell them
As you can see, there's a lot of things you'll need to do to become a reputable dog breeder. Use this list as a starting point to jump start your career. Remember that the key to making money as a dog breeder is to consistently breed healthy dogs that come with legitimate paperwork. Start small and slowly grow your dog breeding business.
There is an endless supply of information about dog breeding available online. Do your research before you jump into this fun job. Learn the industry and become a reputable dog breeder in your area. The more you know, the more successful you will be.
See Also: