Dogs are often called man's best friend. These furry, four-legged canine companions come in all shapes and sizes and they are all amazing creatures. If you love dogs, it's time to find one of the top jobs for dog lovers.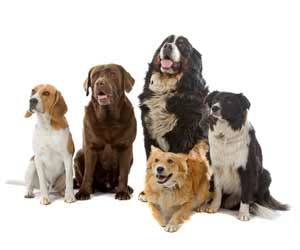 People are willing to spend big bucks on their best friends. According to the American Pet Products Association, the US pet market will spend an estimated $62.75 billion in 2016! Dogs (and pets) are big business. Between food, health, toys, and other products, there's a lot of money to be made in the dog niche. Are you ready to tap into this fun filled industry and get paid to play with dogs? We thought so.
Click on the links below to learn more about the top jobs for dog lovers:
Dog Store Retail Worker
Service Dog Trainer
Most of the top jobs for dog lovers do not require too much formal training. The biggest requirement is that you love all dogs – not just your own dog. Of course dog jobs aren't all fun and games. You also must remember that a dog job is a "job." That means you have to work and your job may entail more than just playing with dogs all day.
15 Career Lessons You Can Learn From Your Dog
If none of these top jobs for dog lovers are ideal for you, it might be good for you to find a job with a dog friendly employer. Or better yet, put your dog to work. Dogs (and their owners) can potentially get paid to have their dogs be police dogs, guide dogs, search and rescue dogs, therapy dogs, herding dogs, dog actors, hunting dogs, or sled dogs. This may require that you also pursue jobs in these cool niches too.
Do your research about the top jobs for dog lovers on JobMonkey. Once you find the best dog job for you, apply for jobs on JobMonkeyJobs.com.