Are you searching for a job? The job search is a daunting task and moving for a job is a scary thing to do, yet where you live has a major impact on how easy it is to find a job. Is it time to relocate to a new city where there are better job opportunities for you? If so, focus your job search on the best cities for job seekers in 2017.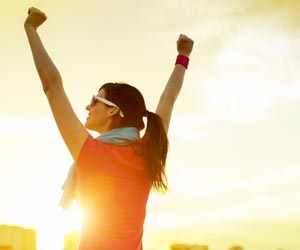 We recently stumbled upon WalletHub.com's latest study, The Best & Worst Cities For Jobs in 2017. WalletHub compared the 150 most populated cities in the USA in two key dimension: "Job Market" and "Socioeconomic Environment". Those two things were then evaluated using 23 relevant metrics and each was graded on a 100-point scale. The top results are the best places for jobs. Read more about the methodology on WalletHub.com.
Should You Relocate for a Job?
The results are a must see for any job seeker. Not only do they rank all 150 cities, but they also break down the list into 7 separate categories that you're going to want to see. In this post, we only highlight the top 10 best cities and then the best and the worst cities for each category. For the full results of this study you'll need to head over to WalletHub.com.
Here are the highlights from WalletHub's Best & Worst Cities Of 2017:
Top 10 (of 150) Best Cities For Job Seekers In 2017
Job Opportunities
Most – Orlando, Florida
Fewest – Detroit, Michigan
Employment Growth
Highest -Rancho Cucamonga, California
Lowest – Irvine, California
Monthly Media Starting Salary (Adjusted For Cost of Living)
Highest – Tacoma, Washington
Lowest – Honolulu, Hawaii
Unemployment Rate
Lowest – Austin, Texas | Lincoln, Nebraska | Sioux Falls, South Dakota (3 Way Tie)
Highest – Detroit, Michigan
Median Annual Income (Adjusted For Cost Of Living)
Highest – Gilbert, Arizona
Lowest – Hialeah, Florida
Time Spent Working & Commuting
Shortest – Tallahassee, Florida
Longest – New York, New York
Affordable Housing
Most – Fort Wayne, Indiana
Least – Miami, Florida
The key takeaway from this post is that where you live plays a big role in your job search success. It's important to take a close look at what you want to do and where you want to do it. It may be necessary to relocate to find your dream job or even to find any cool job at all. Are you ready to do that?
Search for jobs in any US state on the JobMonkey JobCenter today.
---
If you enjoyed this post, you may also want to check out: