No one is instantly successful, famous, rich, or well known. Everyone has to start somewhere. It takes time to build yourself and your career. You often have to start at the bottom before you can work your way to the top. Anything is possible if you are driven and focused.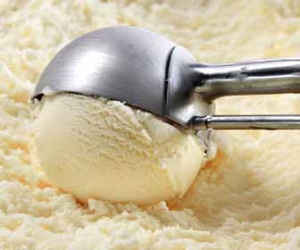 On October 20, 2015, Canada elected Justin Trudeau to be the new Prime Minister of Canada. Did you know that Justin Trudeau used to live in his van and be a ski bum in Whistler, British Columbia? That's right the Prime Minister of Canada used to be a snowboard instructor.
It got us thinking about where other powerful politicians started their "careers." We found a cool post on Business Insider titled, The Unglamorous First Jobs Of 12 Presidential Candidates. It takes a look at the first jobs of famous politicians. Have you ever wondered what the 2016 presidential candidates used to do before they were in the running to be the most powerful politician in the world?
Hillary Clinton – Supervised Park Activities
Donald Trump – Bottle Collector
Martin O'Malley – Musician Playing Irish Music
Jeb Bush – Door-to-door Salesman
Bernie Sanders – Carpenter and Documentary Filmaker
Ben Carson – Laboratory Assistant
Carly Fiorina – Receptionist
Chris Christie – Gas Station Attendant
Marco Rubio – Birdcage Builder
Rand Paul – Lawn Mower
Lindsey Graham – Ran a Pool Hall
George Pataki – Farm Helper
One of these candidates will be the next POTUS, yet all of them worked an odd job at one point in time. Now they are great leaders, successful businessmen, and powerful individuals. The current President Of The United States, Barack Obama, used to have ice cream scooper on his resume. Other former US Presidents did odd jobs too:
Ronald Reagan – Dishwasher
Gerald Ford – Burger Flipper
Herbert Hoover – Miner
Lyndon Johnson – Road Crew
Jimmy Carter – Peanut Farmer
Bill Clinton – Congressional Clerk
The key to be successful is to get your foot in the door. Find a job and build a career. Even if you have one of the lowest paying jobs in the United States, you never know where you're going to end up. If you're not stoked about your job, you can still shoot for the stars. The world is yours to do what you want. Follow your dreams.