Law Clerk Jobs
Law clerks assist attorneys or judges in researching or preparing legal documents. They may also provide assistance in the courtroom, attend oral arguments, write draft opinions and orders, organize trial exhibits, prepare the judge's bench, and supervise other judicial interns. Law clerks are almost always recent law school graduates, or sometimes experienced attorneys. The main reason that lawyers desire to complete a clerkship is to gain valuable experience that they will use in their own law practice.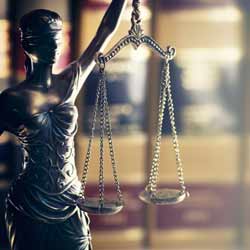 To become a law clerk, an individual must submit applications to judges, who select them from a pool of applicants. Law clerks are needed in state trial courts, state appellate courts, federal trial courts, federal appeals courts, and also in specialty courts. Clerkships typically last one or two years, although clerkships in the U.S. District Courts last for five years. Career clerks may be employed by a particular judge or court for many years.
Law clerks made an average salary of $59,540 in 2018, according to the Bureau of Labor Statistics.