Taking a Gap Year Abroad
Do you dream about seeing and experiencing our wonderful world? Well then that's exactly what you should do on your gap year – just don't forget your working holiday visa.
Travel, study, volunteer, work, and adventure abroad during your gap year. Go out and explore everything that the world has to offer because as you know it's better to see something once than to hear about it a thousand times. Experiencing life is what a gap year is all about.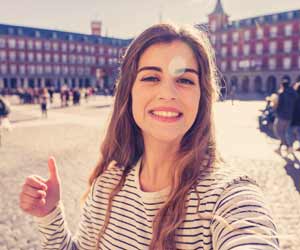 Gap years are meant for young people with few commitments who can take time and spend it productively and constructively. Work abroad during your gap year to build your international work experience, create a worldwide network of like-minded folks, and explore the places that make our planet great.
Gap years are truly a unique opportunity and anyone who has this once-in-a-lifetime chance should fully embrace it. Work and travel your way around the world. You may never have an opportunity like this again. The only hard part of going abroad is deciding where to go and what to do. There are so many options.
Here are just a few amazing work abroad possibilities that you can pursue during your gap year:
Instruct snowboarding in the Alps
Guide rafting in New Zealand
Work at a hostel in Argentina
Teach English in South Korea
Work at a winery in France
Organize shore excursions for cruise ships in the Caribbean Islands
Work at an organic farm in Australia
Be a deckhand on a yacht in Greece
Work at major sporting events in Brazil
Be a beach recreation attendant in the Maldives
Protect animals at a nature preserve in South Africa
Work at a museum in Hong Kong
Watch children as an au pair in Norway
Distill whiskey in Ireland
Take people SCUBA diving in Thailand
Caretake expensive properties in Singapore
Bartend at a dance club in Spain
Plant trees in Canada
Opportunities like this exist all over the world. During the gap year planning process you can locate jobs like this and pursue them during your time abroad. Work this type of job for a year, mix up a cool and seasonal job with a bit of travel, or job hop from one adventure or destination to the next. Gap years are an exciting time where you can do what's best for you.
Gap years are popular around the world. Youths from different countries all want to pursue adventure abroad, but in order to legally work in a foreign country you absolutely must have a work visa.
Luckily, the working holiday visa is designed for gap years. Working holiday visas are short-term work permits that allow travelers to find paying jobs in foreign countries to supplement their travel funds. Typically these visas are offered relatively hassle-free to travelers between the ages of 18 to 30 – the prime age group for gap year adventurers.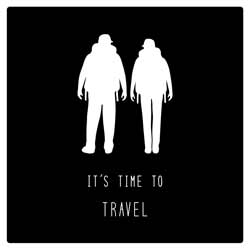 Take note that working holiday visas do come with restrictions. These visas limit the type of employment you can pursue, the lengths of your in-country stays, and the length of employment. Usually, visa holders must have sufficient funds and carry health and/or travel insurance. These visas are typically offered to a traveler only one time.
The rules for working holiday visas vary greatly depending on your nationality. There are different opportunities and requirements for different nations – usually, reciprocal agreements apply. Research working holiday visas before you book your flights and finalize your plans. These visas are mandatory for anyone who wants to work abroad in a foreign country during their gap year.
By capitalizing on working holiday visas you can work, live, and play almost anywhere in the world. There is no better way to explore and experience the things that make planet Earth so unique and wonderful.
Work abroad during your gap year because you may never have the opportunity to do so again. Your gap year is your time to do what you want, wherever you want to do it. What could be better than that?