The Best Type Of Gap Year For You
Congratulations! You've made an excellent decision. You're going to absolutely love taking a gap year. The first major decision that you're going to face is what is the best type of gap year for you?
To ensure that you have a productive, constructive, and structured gap year you need to follow your interests, think about your future, and be sure to have fun. The entire gap year concept is designed for you to get out and experience the world. Spend this time wisely and it can set you up for an entire lifetime of success.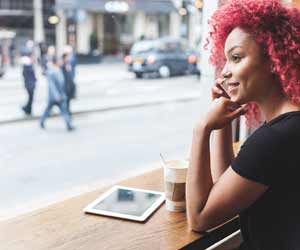 It's overwhelming to think about all of the things that you could potentially do during your gap year – au pair in Denmark, hike the Inca Trail, learn Korean, or be an intern at Tesla. The opportunities are essentially limitless.
During the gap year planning process, it's smart to focus on bigger niches before narrowing it down to the exact program, location, or activity. By focusing on the type of gap year first, it can help you find the best opportunities available for you.
Let's explore the different types of gap years:
Work – Finding a job or an internship on your gap year can build your resume, fund your adventures, and allow you to get a taste of different work environments. You can work either at home or abroad with a working holiday visa. You may find an internship at a top tier advertising agency in San Francisco, pursue seasonal work at a ski resort in Colorado, or work as a zip line guide in New Zealand. Working on your gap year is a budget-friendly way to make the most of your time.
Study – Formal studying is a valuable way to spend your gap year. Spend time building your portfolio. Earn additional college credits. Study abroad. Attend semester at sea. Immerse yourself in language school to learn a new language. The knowledge you obtain and the skills you build will take you far in life.
Volunteer – Volunteering with charities, non-profits, and volunteer projects is a rewarding way to give back to the world. There are more volunteer opportunities than you can imagine both domestically and internationally. As a gap year volunteer, you could build homes in rural Vietnam, study wolverines in Glacier National Park, or help care for wildlife at a jungle animal sanctuary in Peru. Choose a project that hits home with you in a place that interests you and it will be a successful gap year.
Adventures – There are many ways to get outdoors on your gap year. Go on an expedition through the wilderness of British Columbia, climb remote peaks in Patagonia, raft the Grand Canyon, explore National Parks, or hike the Appalachian Trail. There's something incredible about spending your gap year in nature. It has the potential to change your perspective on life, while giving you an eye-opening opportunity to potential careers in this niche.
Travel – Traveling is the quintessential way to spend your gap year. Hostel hopping, making friends, exploring new places, experiencing culture, and having life-changing adventures is a once in a lifetime opportunity. Traveling on a gap year can be pricey and is often best combined with one of the above types of gap years.
Combination – Perhaps the absolute best way to spend a gap year is to combine all of the above opportunities. For example, you could work a season as a raft guide in California, pick up a working holiday visa to fund your travels through Europe, then backpack through Southeast Asia. Traveling and working your way around the world definitely fits the description of a gap year.
What it comes down to is that your gap year is your time. Pick one of the above niches and then start to explore more specific options. There are both gap year programs and gap year resources that can help you fine-tune your gap year planning. They exist to help you make the most of your gap year.
Do your research. Make a plan. And follow through with it. Make your gap year all about you. Use this time wisely and you'll be ready for the next exciting step in your life. Have fun!