Need a job? The US government is the largest employer in the United States. A workforce of nearly 2.7 million civilians work for the US government. These lucky folks work all sorts of cool jobs for numerous different federal government agencies and departments. Is a job with the US government right for you? Probably.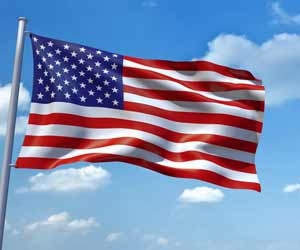 The US government is a huge employer. For comparison, check out the top 10 largest employers in the US. As you can see Wal-Mart tops the charts with 1.3 million employees in the US and 2.2 million employees worldwide. Add in the jobs with the US military and the number of people collecting a paycheck from the US government skyrockets.
Learn More About Government Jobs
The US federal government employs lots of people to do lots of different things both domestically and abroad. Let's take a look at a handful of cool government job opportunities:
The government employs people in some of the coolest jobs ever – and they pay top dollar. Explore some of the top paying government jobs on JobMonkey.
To find the government agencies that employ the most people, we took a look at data provided by the US Office Of Personnel Management in Washington DC. The follow numbers are from September 2013 and were originally highlighted in this post from Federal-Budget.InsideGov.com.
If you're looking for a government job, try these federal government agencies with the most cool jobs:
US Postal Service – 584,027
Department of Veteran Affairs – 323,208
Department of The Army – 264,906
Department of The Navy – 194,923
Department of Homeland Security – 192,073
Department of the Air Force – 169,440
Department of Justice – 115,616
Department of the Treasury – 112,461
Department of Agriculture – 95,223
Other Defense Activities – 75,223
Department of Health and Human Services – 72,703
Department of the Interior – 71,543
Social Security Administration – 62,549
Department of Transportation – 55,288
Department of Commerce – 45,035
Department of State – 41,768
US Courts – 33,271
Defense Logistics Agency – 24,331
Corps of Engineers – 23,230
Department of Labor – 17,187
Environmental Protection Agency – 17,002
Congress – 16,432
Department of Energy – 15,213
Tennessee Valley Authority – 12,612
What government agency is the best one to work for? That depends on you. Learn What US Government Agencies Actually Do before you apply. Do your research and you're bound to find the perfect job for you in the US government.
Are you ready to search and apply for government jobs? These government agencies are hiring now so search and apply for government jobs on the JobMonkey JobCenter today!
Best of luck!