Social Security Administration Jobs
The Social Security Administration (SSA) is headquartered in Baltimore, MD, and has regional offices all over the country. The agency is facing high numbers of retirements within the next two decades, at the same time more of the U.S. population is becoming eligible for Social Security benefits, which will create many opportunities for those interested in helping others. According to the agency's website, SSA helps 50 million people a month and is the world's largest social insurance program.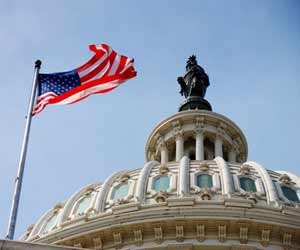 History of the SSA
The SSA got its start as a response to the Great Depression. The country had undergone major economic changes as a result of the move from an agricultural economy to an industrial one, and the depression threw into sharp relief some of the gaps left by the transition. The Social Security Act was passed in 1935. Over time, the administration has evolved and changed many times. It was once a part of Health and Human Services, but it is now an independent agency.
Highest-need job opportunities in this administration include:
Public Contact: Acting as the voice of Social Security. Public contact representatives are the first line of information when customers call about their benefits. Some examples of jobs in the public contact field include claims representative, claims authorizer, benefit authorizer, service representative, and teleservice representatives. For this job, customer service skills, patience, a love of working with people, and the ability to speak a second language fluently are great assets.
Information Technology: If you like computers, then SSA might just be the place for you. Think about the complexity of this system – the agency states that it helps 50 million people a month. All those people receive different levels of benefits, and all that information must be tracked accurately. In addition to beneficiaries are the millions of citizens who contribute into the Social Security system every week through payroll deductions. Every penny of those deductions must be tracked and managed throughout a lifetime of work – that is a gargantuan task requiring an incredibly sophisticated computer system. The IT department of SSA often recruits software developers, network experts, systems analysts, web developers, and data managers.
Legal: Attorneys with SSA can work with the Office of the General Counsel or the Office of Adjudication and Review (ODAR). The General Counsel's office provides legal advice and representation to the whole organization, and helps shape policies and procedures that affect millions of people. ODAR has a slightly different mission: with millions of people receiving benefits from SSA each year, it is unavoidable that some people will dispute the benefits they receive. When people need to dispute their benefits, ODAR handles all the appeals.
Law Enforcement: Criminal investigators at SSA work with the Office of the General Counsel to investigate abuses of the social security system. This may include fraudulent claims to benefits or gross waste within the system. Investigators do extensive research, conduct surveillance of suspects, issue search warrants and subpoenas, testify before grand juries and courts, and generally work to make sure that the agency's money is going where it is needed, not being wasted or siphoned off by fraudulent users. Law enforcement officers carry firearms and are U.S. Deputy Marshals.
Requirements: The law enforcement arm of SSA does have some specific requirements. Applicants without prior Federal law enforcement experience must be between the ages of 21-36 to begin work with the agency. SSA applicants must be willing to travel or relocate. Applicants must pass a background check, drug testing, and a physical exam.

Training: SSA requires a 10-week training course in Glynco, GA.

Work schedule: As in many law enforcement careers, overtime is a part of the job. Investigators are required to work at least 50 hours a week.