Take a look in your bathroom, in your shower, or in your purse. How many beauty products do you own and use? Both men and women purchase beauty products like makeup, skin care, fragrances, hair care, and personal care items regularly.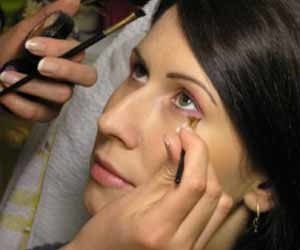 People pour money into the beauty industry. How we look has a direct impact on our confidence, happiness, and success. According to BrandonGaille.com, the beauty industry produces $55 billion in revenue each year and employs 53,000 people. And it's a growing industry.
Beauty industry employees work at retail shops, spas, resorts, department stores, salons, and corporations where they use and sell products like skin toner, teeth whitener, perfume, deodorant, hair coloring, anti-aging solutions, sunscreen, beauty tools, lotions, and make-up. You might work for or sell products from companies like Olay, Avon, L'Oreal, Neutrogena, Nivea, Dove, Estee Lauder, or Procter & Gamble.
Learn More About The Beauty Industry
If you're thinking about finding a job in the beauty industry, take this fun quiz to find out Which Beauty Career Is Right For You? Will you be designing fashionable shades of lipstick? Styling the trendiest hair styles? Writing about the latest fashions? Modeling the coolest colors? Selling the best makeups? There are so many options!
Learn more about these 10 cool beauty industry jobs on JobMonkey:
Will your next job be in the beauty industry? When you're applying for beauty industry jobs, remember that your personal appearance matters. Look the part!