Make Up Jobs
In a world that seems to be financially struggling from top to bottom, there is a multi-billion dollar industry that continues to offer hope and escape. That industry is the Film Industry. Creating hundreds of thousands of jobs, employing a plethora of talented people, and bringing in a continual influx of income, film is one of the few remaining luxuries no one wants to give up. Responsible for stimulating the economy in most of the United States, and in many countries abroad, film is one the rare mediums where art can be made and actually pay well.
The saying, "It takes a village to raise a child" applies to working in film.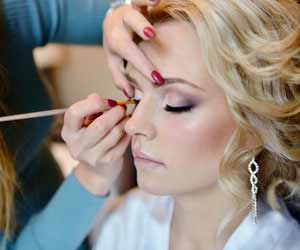 The village is the film crew from beginning to end and the child, the film or project. There are teams of people that come together to make a movie or create a TV show, or even film a 30-second commercial. If you're one of the talented individuals wanting to work in the film industry, getting hired might seem impossible but – it isn't.
Every job in film has a purpose and regardless of the saying we've all heard about working in the industry, it isn't necessarily "who you know." Hollywood has plenty of room for everyone. The key is knowing what you want to do and being willing to work as hard as possible to get there.
In this section of JobMonkey, we're going to talk about makeup. Not cosmetics, but rather what it takes to become a makeup artist in the film and entertainment industry.
In this section we will cover:
The History of Makeup
A detailed look at what filmmaking is, including what each job entails
How Makeup Artist, Hairstylists, and the Wardrobe Department work together
What Makeup Artists do
The difference between Makeup and Special Effects
Where to Train To do Makeup and Special Effects
What you need to know to do makeup FOR film
What to expect once you start working in film or television
Understanding the "why" of makeup
The Makeup Artists Union 706 and 798
How to get into the Union
How to break into the business
Finding your niche and how to get work
How to Build your Portfolio
How to Maximize your Visibility
The types of jobs available to Makeup Artists
How to Seek out Jobs
Tips from Professionals already established in the Industry
On the following pages you will learn all of the little details you should know in order to give you an edge to make it in film and in the beauty industry.
With an economy that continues to change nationally and globally, it is important, more now than ever, to be at the forefront of any profession. Film is no exception. In fact, not only do you have to have experience, you have to be talented.
Unlike "most" jobs, film is a world only a select few get to entertain. It is continually pushing the boundaries of technology, social responsibility, and the freedom to say or show what you believe in. It creates a sense of understanding between those working on the film and the audience that goes to enjoy the film.
We will also cover the different professions available to makeup artists including specializing in fashion or special events, creating visual art, and we will briefly touch on becoming an educator. At the end of it, you will be well informed, armed with the knowledge, tools, and inside information you will need to succeed regardless of what avenue or makeup you choose to pursue.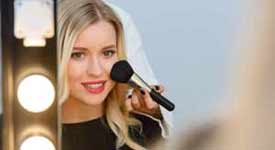 Makeup Artist Info
Makeup artists give their clients new looks based on what they are asking for. These links give more insight into the industry.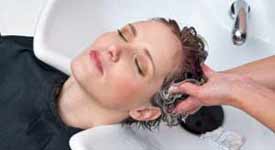 Other Industry Jobs
There are many opportunities available in the makeup industry. These links highlight some of them.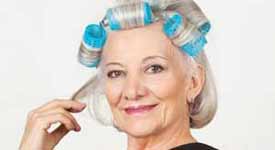 Important Links
Here are some important links. Check them out to learn more about the makeup industry.