Do you want to find jobs where you are your own boss? Wouldn't that be an ideal way to make a living? Why don't you make it your reality?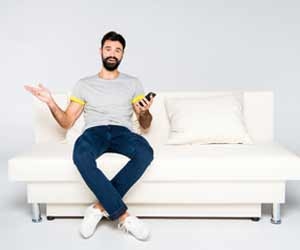 Technology has changed the way we live our lives and one of the best things that technology has done for job seekers is created something called the shared economy. Maybe you've heard of the shared economy by another name like gig economy, peer economy, or on-demand economy? Whatever name you choose to use, the shared economy is here to stay. This is the future of the working world.
The Shared Economy Wants To Offer You A Flexible Job
In the shared economy you can:
Be your own boss
Set your own schedule
Work from anywhere
Does this sound too good to be true? It's easy to be skeptical, but millions of people have joined the shared economy and are making it work for them. In this modern niche, everyone's a winner. Let's take a quick look at how it works: A person demands a service that another person can provide. A shared economy company acts as a middle man tho connects the two parties. It's a simple as that. Everyone's happy – especially the shared economy worker who is able to earn paychecks doing things that they are good at
Anyone can join the shared economy. Just download the apps and join up with companies like Uber, Blue Apron, Instacart, UberEats, BellHops, BlogMutt, Vayable, and more. Companies like these will pay you to be your own boss and do things like:
Use the links above to learn more about these shared economy niches. This constantly growing industry needs people like you to join up and pursue the jobs where you are your own boss. Just remember the #1 rule: the more you work, the more you make.
Learn More About The Shared Economy
The shared economy makes finding a job easier than ever. Take advantage of this opportunity today. If you want more information, we highly encourage you to check out JobMonkey's Shared Economy Industry Guide. Then when you find the right niche for you, join the shared economy via the JobMonkey JobCenter.
Are you ready to embrace the flexible jobs revolution?