Are you stressed out? There are many causes of stress in our lives. Relationships, finances, health, life changes, and work are just a few of the things that can increase your stress levels. While it's hard to completely eliminate stress from our lives, we can all make a conscious decision to find a low stress job. Are you ready to do that?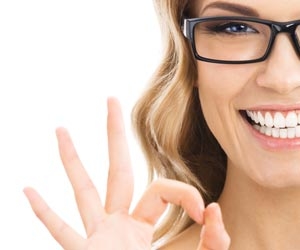 How To Find A Less Stressful Job
We recently stumbled upon a post from CareerCast.com titled, The Least Stressful Jobs of 2018. Obviously we were intrigued to find out what jobs made the list. CareerCast used "11 factors designed to evaluate workplace stress" and compiled a list of the least stressful jobs of 2018. The criteria included:
Travel
Career Growth Potential
Physical Demands
Environmental Conditions
Hazards Encountered
Meeting The Public
Competition
Risk of Death or Grievous Injury
Immediate Risk of Another's Life
Deadlines
Working in the Public Eye
Let's take a look at CareerCast.com's list of the Least Stressful Jobs Of 2018:
Audiologist
Medical Records Technician
Compliance Officer
Jeweler
Pharmacy Technician
Operations Research Analyst
Medical Laboratory Technician
Are any of these jobs on your list? Maybe they should be. Visit CareerCast.com to see the median annual income, growth outlook, and stress score of each of the above jobs.
Low Stress And High Paying Jobs? They Really Do Exist!
There are plenty of other jobs in this great big world that are low stress. It's up to you to do your research and find the job that's the right fit for you from a stress perspective. Head over to JobMonkey.com to get a glimpse into a day in the life of pretty much any cool job. You'll be amazed at how many possible ways their are to make a living.
Visit the JobMonkey JobCenter to search and apply for one of this year's least stressful jobs.
See Also: