How much should you get paid? It's a question that every job seeker and professional ponders. It's important to know your worth to ensure that you are paid fairly. Luckily there are plenty of free tools available online that can help you determine if you are paid what you deserve.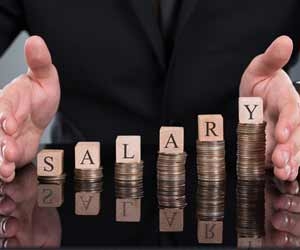 Employers typically want to pay bottom dollar to anybody that they hire. It's nothing personal against you, they are just trying to run a profitable business. Whether you're negotiating a raise or you're discussing your starting salary, you need to educate yourself before an employer makes you a lowball offer.
Proper salary research is a necessary thing to do on a regular basis. It's your responsibility to know what a competitive and fair salary is based on your experience, location, job title, and employer. If you don't do this, you can get taken advantage of and you won't earn the salary that you deserve.
This week, GlassDoor.com launched a new salary research website called Know Your Worth. Visit GlassDoor.com to use this free salary tool and determine exactly what you should be earning based on certain factors. Know Your Worth uses advanced technology to calculate your market value in today's job market.
It's a cool tool that you should bookmark. Use it before your next job interview or before you negotiate a raise and you'll have all the necessary information to present a compelling case on why you deserve a higher salary. Glassdoor's Know Your Worth isn't the only game in town for salary research though. There are other websites that provide you with similar information for free.
If you're wondering how much should you get paid, consult all of these websites to give you the best picture of your true value:
These salary research tools should give you a very good idea of how much you should be earning in your profession. They may not be 100% accurate, but they present a good starting point when negotiating salary. One thing that we've noticed is that these salary research websites may not be the most accurate for certain seasonal or freelance jobs. In these situations, ask around to see what the average going rates are.
4 Simple Steps To Ask For A Raise And Actually Get It
Do your salary research so that you know how much you should get paid. When you earn a competitive wage, you'll make more money. A little bit of research can really pay off.