Applying for a job where you have no relevant experience? No problem.
Don't be surprised that nearly every job posting you run across requires that you to have relevant experience. It's the ultimate catch-22 in the job search world – you need experience to get experience. It's frustrating, but you might have more experience than you realize. And if you truly don't have any, experience is pretty easy to get if you're motivated.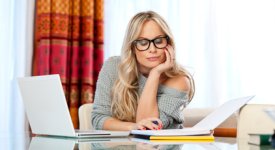 Whether you're a new graduate, are switching careers, or just need a job, you're going to need some experience on your resume. It's smart to take advantage of any experience opportunity that comes along. If you do it, you can add it to your resume. With a complete resume, you'll be way ahead of the job search competition.
The most surprising thing about gaining experience when you don't have any is that recruiters most often just want to see that you have been doing something – working, volunteering, going to school, traveling. It's all experience and none of it's useless.
Capitalize on what you have done first. Then go out and try to build your resume even more. Try some of these proven experience building opportunities:
Internships – Both paid and unpaid internships are the absolute best way to build real world experience.
Create A Dummy Portfolio – If you have a portfolio career, create a dummy portfolio that highlights your skills and talents.
Volunteer – Recruiters love volunteering on a resume. Approach volunteer organizations with the goal of gaining experience in your desired niche.
Join The Friends And Family Plan – Take advantage of your network's opportunities. Does the family pizza place need a website? Does your friend's uncle need help at his accounting firm? Shadow, intern, and work for your friends and family to gain experience.
Develop Freelance Work – There are plenty of freelance websites that require no experience. Being successful at freelancing is great experience.
Join Associations, Clubs, or Societies – Get to know your niche through networking and professional organizations.
Educate Yourself Via Online Courses – Learn coding, management, design, and other things online for free. A free online education is the ultimate way to learn the ropes.
Search For Entry Level Jobs – Be realistic in your job search. If you're searching for a senior graphic designer job without any graphic design experience, you're chances of landing the job are slim. If you shoot for jobs you are qualified for, you'll have a better chance of getting hired.
Get Entrepreneurial – Capitalize on your entrepreneurial work. Mowing lawns, babysitting, blogging, or other self starter jobs help to highlight that you are a driven person.
Earn Certifications – Take the time to earn a professional certification. This shows that you meet a standard of skill or knowledge. And the recruiter will know you are committed.
Find Temp or Seasonal Work – Many temporary or seasonal work opportunities are a bit lax on experience. They will train the right person with the right skills.
Develop Your Web Presence – Get on social media. Build a website. If you're lacking experience, build your web presence. Recruiters will take note of what you've been up to online.
Network – You can't put down who you know on your resume, but you can use your network for your references or to access the hidden job market.
Crush Your Interview – If you truly have no experience and you make it to the interview round, congratulations. Impress the recruiter and you might have a shot.
Write An Opinion Changing Cover Letter – Cover letters are a major component of your job application. Write a convincing cover letter that lands you an interview.
Travel – A worldly traveler brings a different kind of experience to the table. Highlight your travels and what you learned.
Get Creative – Sometimes you have to think outside the box. What other brilliant ways can you gain experience?
Everyone starts with no relevant experience and there's no magic solution to gaining experience. Each individual does it differently. The key is to reflect on what you have done and what you will do. Use the experience you already have in your pocket to convince recruiters you're the right person for the job.
Remember that everyone starts somewhere. You just have to get your foot in the door. Once you're in, you'll have plenty of experience to build your career.