How's the job search going? Is it harder than you thought to find a job? The job market is tough and if you don't treat your job search like a full time job, you're going to have a very tough time finding a job.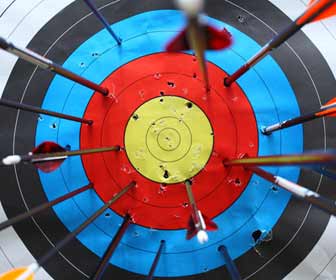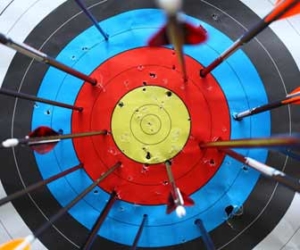 Let's take a quick look at EreMedia's collection of job search stats. These stats highlight the challenges that job seekers face during their job hunt. The numbers are eye-opening.
250 resumes are received for each corporate job opening
The first resume is received with 200 seconds of the job being posted
Of 1000 individuals who see a job post, only 1 will get a job offer
Recruiters only look at your resume for 6 seconds
Only 17% of recruiters read cover letters
61% of recruiters dismiss a resume because of a single typo
76% of recruiters reject a candidate for using an unprofessional email address
50% of job applicants apply for jobs they are unqualified for
Now let those numbers sink in for a minute. It doesn't take much for your job search to miss it's mark. Even if your doing almost everything right, you still might not hit the bullseye in the job search. Things really do have to align almost perfectly if you want to find the perfect job for you.
Take a close and critical look at your job searching self. Are there any specific reasons why you can't find a job? Here are some common issues that will hurt your job search:
Waiting For The Perfect Job
Not Following Directions
Negative Attitude
Too Much Competition
Not Treating The Job Search Like A Job
Dressed Inappropriately
Trash Talking Former Employers
Body Langauge Mistakes
Lack Of Online Presence
Can't Sell Yourself
Social Media Taboos
Lack Of Enthusiasm
No Job Goals
These are just a few of the reasons why you can't find a job. It's your responsibility to nail every single one of these points during your job search. Mess up one and you have to go back to the drawing board and start the job search over from scratch. If any of these issues plague your job search, head over to the JobMonkey Blog to get all sorts of free job search advice. It's only a click away and it could be a total game changer in your job search.
Jump Start your Job Search In Just One Week
Once your job search is perfect, it's time to search and apply for jobs. There are thousands of cool job listings posted on the JobMonkey JobCenter this very moment. Stop by and find the perfect job for you. Best of luck!
See Also: