Trains are one of the major forms of transportation in the United States. With roughly 140,000 miles of train tracks in the USA, there's bound to be a train near you right now. That also means that there are jobs in the train industry that you could apply for near you too.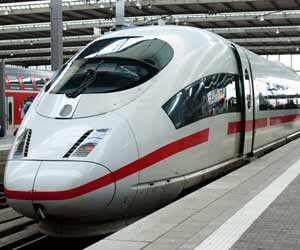 According to the American Association of Railroads, the freight train system in responsible for "creating almost $274 billion in economic activity, generating nearly $33 billion in tax revenues and supporting about 1.5 million jobs across the country." Those are impressive numbers.
Learn More About The Railroad Industry
The same report generated by Towson University writes that "the average U.S. Class I freight railroad employee earned $86,200 in annual wages and $33,400 in fringe benefits, for a total average yearly compensation of $119,600." Is a job in the train industry starting to sound pretty cool?
One of the coolest train jobs is that of the train conductor. Train conductors, commonly called railroad conductors, are responsible for coordinating the activity of train crews and passengers on freight and passenger trains.
A train conductor's job duties may include:
Maintaining a tight schedule
Picking up and dropping off train cars and cargo as needed
Completing proper authorization and paperwork
Collecting passenger tickets
Following all safety rules and regulations
Noting any necessary repairs
Opening and closing doors
Coupling and uncoupling cars
Supervising the train crew, which may include brakemen, flagman, ticket collector, service crew, and others
Communicating amongst train staff
Maintaining a journey log
Helping passengers
There are train jobs all over the world. Whether you're crossing the country delivering freight or managing a major urban center's transportation system, train conductors are in demand. If you want to work as a train conductor, search for jobs with the following railroad employers:
Are you ready to search and apply train conductor jobs on the JobMonkey JobCenter?
See Also: