Do you know about TED Talks? TED is a non-profit organization devoted to spreading ideas through powerful talks that are available for free online. There's something fascinating about watching or listening to the outstanding TED speakers as they share their ideas about our world. We can all learn something from these subject matter experts and their relevant TED Talks – especially job seekers.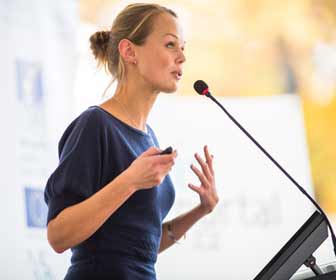 TED Talks covers all sorts of useful topics for job seekers – interview techniques, career development, productivity, happiness, stress, future of jobs, body language, confidence, and so much more. Wherever you are in the job search you'll be able to benefit from TED Talks.
Here is a selection of fantastic TED Talks that every job seeker needs to experience:
TED is short for "Technology, Entertainment, and Design." Formed in 1984, TED now covers nearly any topic imaginable and is available in over 110 languages. Watch the latest TED Talks on YouTube or download the audio files and listen at your convenience or on your commute. Discover even more TED Talks at TED.com
8 Job Search Podcasts That Will Help You Find A Job
These informative speeches provide informative and useful messages that job seekers can tap into. Harness this information and apply it to your job search. It will make a difference in your job search and it will help you find your next job. If you prefer to read about your job search advice, stop by the JobMonkey Blog to find the latest and greatest job search advice for free.
And don't just listen to TED Talks for job search advice. Use it to learn about political issues, feed your passion for science, discover history, or boost your productivity. TED Talks is a powerful and inspiring medium that can fill your brain with fascinating knowledge and help to make you the most interesting person in the room. Enjoy!