When you travel to someplace new, you want to see the sights and learn about your chosen destination, right? The best way to do this is to go on an organized tour with a professional and knowledgeable tour guide who can provide you with all of the fun and useful information that you crave.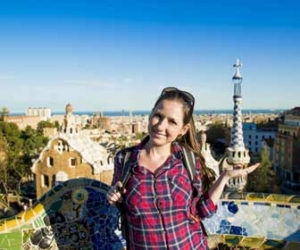 Learn More About Tour Guide Jobs On JobMonkey
Tour guides have an awesome job where they get to share their passion for cool places with other people who are keen to learn. There are tour guide jobs located all over the world. Museums, historical sites, cities, gardens, art galleries, educational establishments, and other cool destinations, venues, and places of interest all need qualified, interesting, personable, and knowledgeable tour guides. This could be your job, but where would you want to work?
As a tour guide your job could include:
Talking about the history of London from the roof of a double-decker bus
Giving walking tours of Machu Picchu
Supplying geological facts about Yellowstone National Park
Showing people how beer is made at craft brewery
Pointing out the sights of Chicago from a tourist boat
Highlighting the cool exhibits at the Smithsonian
Leading bike trips throughout Scotland
Taking families on tours around Disney Parks
Anywhere that there is a demand for sightseeing, there is a demand for tour guides. As a professional tour guide, you get to engage with people from all over the world and tell stories about things that you're passionate about. By sharing facts, figures, and events you paint a picture and bring cool things to life for eager tourists. It's really fun!
As a tour guide, it's your job to know the lingo, answer questions, and to be a subject matter expert. Some jobs are seasonal and others are year-round. One cool way to break into this niche is via the Shared Economy with companies like ToursByLocals or Context Travel. As a shared economy tour guide, you can be your own boss and create your own business leading tours anywhere in the world. Learn more about how you can become a tour guide in the shared economy on JobMonkey.com
Are you ready to inspire, motivate, and fascinate tourists from around the world? Learn your niche and find a tour guide job today. You can research tour guide companies on JobMonkey.
Good luck!