Do you love traveling? Of course you do. There's something amazing about going to new places and experiencing new things. Not only does traveling make you more interesting, but it will also make you more successful in your life and career.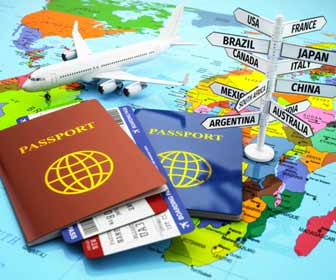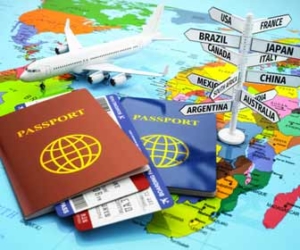 What's holding you back from traveling more? Is it that pesky job that you have? The need for a regular paycheck? Or the fear of the unknown? Well what if we told you that you can still travel without quitting your job.
Instead of scratching your head and thinking we're crazy, read on to find out how to travel without quitting your job. This really does work.
Capitalize On Your Vacation Time – Utilize long weekends, holidays, and vacation days to get away and do something exciting. Or better yet, find a job that gives you unlimited vacation.
Attend Professional Development Conferences – Conferences and seminars often take place in cool locations. Plus, you can sometimes get your company to pay your way.
Ask Your Boss To Telecommute – If you can work outside the office, bring your work with you. This will open all sorts of opportunities.
Find A Job That Pays You To Travel – Jobs that pay you to travel really do exist. Find one and you'll earn money to do cool things around the world.
Take A Sabbatical – Sabbaticals are like gap years for professionals. They allow you to take time off with the security of your job waiting for you when you return.
Find A Job Abroad – Companies around the world need people. Apply for jobs in different countries.
Extend Work Trips – If your company is paying for you to do business in Cincinnati or London, tack on an extra day and see the sights.
Negotiate For More Days Off – If you've been with a company for a while and you do great work, ask for more time off.
Become A Digital Nomad – The internet makes lots of things possible – including working remotely. Take advantage of it. It saves everyone money and will drastically increase your work life balance. There is even a group called RemoteYear.com that will help you travel and work remotely – as long as you have a job that allows you to do so.
Budget Wisely – Traveling is expensive. Save your money so you can book your flights and accommodations at convenient times.
Travel Close To Home – While you may dream of that trip to Bali or Argentina, don't forget that you can do new and amazing things close to home. Explore your backyard and get out every weekend.
Use these strategies to help you fund your travel adventures. Even you can realistically earn a paycheck and fund your travels at the same time. It's not easy and you still have to work, but it's possible.
Embrace your wanderlust and let your traveling desires take you someplace new – without giving up your very important, regular paycheck. Are you ready to become a traveling professional?
See Also: