Go traveling. It will make you more successful in your life and your career. The world is a big place and there is so much to see and do. Foreign lands, unique cultures, exotic locales, local traditions, and so much more make traveling an alluring adventure that will mold and shape you into a more successful person.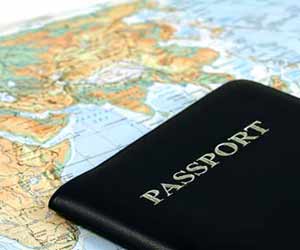 What's on your list of things to do while traveling? Do you plan to go on a vagabond, backpacking adventure or do you want to be a seasonal worker in another country? Are you going to do a semester abroad or are you capitalizing on the hard earned vacation time that you deserve? Whatever your reason for traveling is, we applaud it.
The Best Jobs For Traveling The World
Traveling is one of the best ways to push your comfort zone and expand your perspective on life. Where do you plan to go? Are you going to bicycle across Europe? Backpack through southeast Asia? Teach English in Korea? Ride a mail boat down the Amazon? Go on a surfing safari on a Pacific atoll? Visit national parks like Yellowstone or Yosemite? Or do something else that will make your friends, family, and blog followers jealous?
Whatever you do, go traveling. Travelers are more successful in their lives and their careers. Whether you travel for personal or professional reasons, traveling is good for you. You may not realize the benefits immediately, but the act of traveling will shape you into the successful person you've always wanted to be.
Here is why travelers are more successful in their lives and careers:
Culturally Savvy
Masters Communicators
Welcome Change
Better Time Management Skills
Ability To Manage Fear
More Accepting
Increased Satisfaction
Keen To Learn
Better Networkers
Able To Handle Emotions
Creative
Ability To Seize Opportunities
Able To Budget Appropriately
More Adaptable
These traits will take you far in life and will help you get ahead on your professional career path. These are all qualities that a hiring manager is actively looking for. Basically as a traveler, you could become a perfect job candidate – as long as you can contain your wanderlust. And if you can't, then find a job that combines work and travel!
Broaden your horizons. Book a ticket to some far flung destination. Go explore everything that this fantastic world has to offer.
See Also: