If you want a job you're going to need a resume. A resume is like your personal highlight reel. It quickly tells employers what you've accomplished and what you're capable of. Without one, you'll never get a job.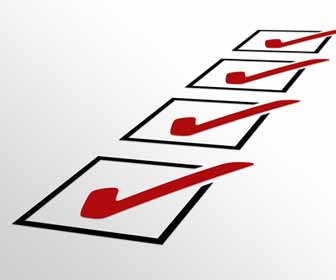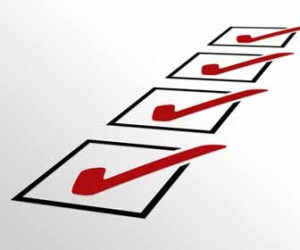 The resume is the first real contact you have with a hiring manager. It's your chance to impress them so that hopefully you can land a job interview. This is why you need to spend time crafting your resume until it's perfect – and it'll beat out the competition.
How To Write A Winning Resume That Gets Results
When you're writing a resume, it's easy to overlook important things or to include unnecessary things. That's why we've created the Ultimate Resume Checklist for job seekers. Checklists allow you to quickly make sure that your resume is good to go.
Use this Ultimate Resume Checklist to help you find a job:
What To Include
Contact Info – If an employer can't contact you, you'll never get a job. Include your Name, Address, Phone Number, Email, and Website.
Experience – Highlight where you've worked, the dates you were there, the roles/job titles that you held, and the projects you accomplished.
Education – Make note of where you went to school and when. Include your GPA if your a recent graduate.
Volunteer Experience – Volunteering looks great on a resume. If you've done it, include it.
Certifications – Do you hold any professional certifications? List them.
Professional Memberships – Are you a member of any professional organizations or associations? List them.
Skills – What skills do you bring to the job that are relevant?
What To Leave Out
Social Media Profiles – Employers don't need links to your personal Twitter, Facebook, and Instagram accounts. If they are professional links, feel free to include them.
Objective Statements – Objective statements have gone the way of the dodo bird. Don't include them.
Reference Details – If a recruiter wants to contact a reference, they'll let you know.
Pictures – It doesn't matter what you look like. There's no need to include profile pictures, graphs, charts, or any other images.
Lies – Honesty is the best policy. Always tell the truth on your resume. If you're in the running for the job, the employer will find out if you lied.
Design Elements
Margins – Make sure that the text of your resume fits into the printable margins of the page.
White Space – Text tells a story, but white space makes that story readable. Use white space on your resume to help your resume flow and make it appealing to the eyes.
Font – The right font makes all the difference. Choose a standard, boring font that's easy to read. Don't get fancy.
Document Type – Resumes should always be sent as PDF files. It helps to maintain your resume's layout and PDFs are universally readable.
Formatting – Use bold text and bullet points to help break up your text in to easy-to-read nuggets of information.
Spelling, Grammar, Punctuation
Typos – One single typo can get your entire job application thrown in the trash. Proofread!
Action Words – Power words help to bring your resume to life. Use appropriate words at the start of every line. Here's a list of action words you can use.
Grammar Mistakes – Is your writing grammatically sound? Read it out loud to hear what it really sounds like.
Correct Abbreviations – Are all of your abbreviations correct? These are easy to mess up.
Additional Things To Note
Customization – Did you customize your resume for this specific job? Recruiters will know if you're mass mailing the same resume to everyone.
Quantifiable Data – Did you use specific numbers to show your accomplishments? Use numbers and stats to show what you really achieved.
Keywords – Is your resume keyword ready? Are the right keywords there so that your resume will actually be read by a human? Look at the job description and make sure you're resume is ready.
Cover Letter – Does your resume accompany your cover letter? It shouldn't be the same, but it should be complimentary.
Print this post off or bookmark it so that you have an easy access to JobMonkey's Ultimate Resume Checklist. Make sure you hit every single point on this list and you'll be one step closer to landing a job. If you need any other job advice, visit the JobMonkey Blog.
See Also: 13 Things People Forget To Include On Their Resume