Do you want to find a job? Earn a certification. The benefits of a professional certification are outstanding. As a job seeker, one of the best things you can do is earn a professional certification that is relevant to your job search. It can make the difference between getting hired and getting rejected. Are you ready to learn more about certifications?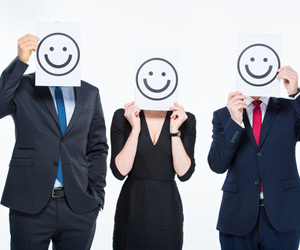 8 Reasons To Update Your Resume Right Now
Google defines certification as "the action or process of providing someone or something with an official document attesting to a status or level of achievement." Earning the right certification will show that you are a passionate, committed, and dedicated professional. It's something that hiring managers (and ATS systems) are going to notice – and that makes a difference in the job search.
Perhaps the best thing about becoming certified is that you can earn a certification in just about anything. There are certifying bodies in skiing, rafting, information technology, babysitting, lifeguarding, architecture, scuba diving, pyrotechnics, life saving, and the list goes.  Regardless of what type of certification you earn, it should help you become more employable.
Let's take a look at 10 benefits of a professional certification of your job search. Certifications can help you to:
Stay Up-To-Date
Meet An Industry Standard
Develop As A Professional
Stand Out Amongst Job Search Competition
Earn More Money
Demonstrate Commitment To The Industry
Access Resources And Tools
Become More Employable
If you're looking to earn a professional certification, do your research first. Type in "professional certification" in Google and millions of results will instantly pop up. It's your job to sift and sort through the certification jungle to find the right type of certification for you. Usually the best type of certification is one that you requires you to display knowledge and experience in your niche. To earn this type of certification, it may require joining a professional organization, paying a fee, and passing a test.
Before you dedicate the time and energy into earning a certification, browse through the job listings of your dream jobs. Take a close look at the qualifications and description. Is the employer specifically looking for a certain type of certification? If they are, and you earn that certification, you'll be one step closer to landing the job.
Certs matter. Earn a professional certification and you'll boost your chances of becoming gainfully employed.
See Also: