What makes you the best job candidate ever? The best way to make a solid first impression during the job search is to make your resume irresistible.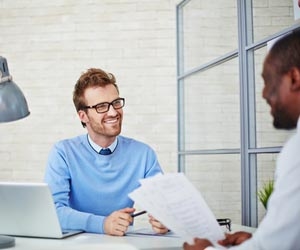 Everyone needs a resume. It's an essential piece of the job search puzzle. Resumes are like digital thumbprints. There are no two resumes alike. It's your job to use this document as your personal highlight reel to help you stand out from the job search competition.
9 Expert Resume Tips and Tricks For Job Seekers
Let your resume tell your story. It needs to show recruiters why you are an asset that they need on their team. If you don't nail the resume, you'll ruin your chances of landing the job interview and you'll be back at searching for job postings.
Resumes are funny things because you have to take everything that you've ever accomplished and whittle it down into a customized list of experience, skills, and accomplishments that will impress a recruiter in a matter of seconds. Most recruiters will make a decision on your resume (and subsequently your chances of landing the job) after just a quick scan. Ditch the filler and focus on the important stuff!
If you want to make your resume irresistible, here are few things to think about:
Keywords – Using the right keywords will help your resume beat the ATS system and catch a recruiter's eye.
Design – A polished resume that uses white space and bullet points will create an attention grabbing design that's easy to read.
Action Words – Action words will paint a picture of what you've done.
Employer Focused – Show why you are an asset that the employer needs to hire.
Customized – A generic resume will get tossed out quickly. Customize every resume for the job that you are applying for.
Contact Info – If an employer can't find your contact info, they won't contact you.
Web Presence – Include links to your web presence/portfolio/LinkedIn so that recruiters can learn more about you if they choose to do so.
Results – Use quantifiable data and hard facts to shows what you have accomplished.
Up-To-Date – Ensure that your resume is updated regularly.
Proofread – A single typo can ruin your chances of landing the job.
13 Things Recruiters Hate Seeing On Your Resume
The resume is just one of many steps in the job search process. Treat it like your first impression. You only have one shot to make your resume irresistible. Take the time to create, design, and write a resume that will make recruiters want to learn more about you.
Helpful Hint: If you're truly struggling, hire a resume writer to help you navigate the job search.
See Also: