Every hiring manager in the world wants to hire the best person for the job.  It's your job to become the best job candidate ever. It's as simple as that.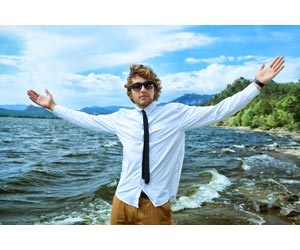 Now you're probably scratching your head and wondering how you can become the best job candidate ever. The job market is a competitive place and there are bound to be more qualified people than you who are applying for the job that you want.
16 Easy Ways To Be More Confident
It's your job to be better than every other job candidate in every aspect. Even if you aren't the world's best job candidate, you have to believe that you are. It will go a long ways to helping you get hired.
It's no easy task to convince a hiring manager that you're the best job candidate ever, but it can be done when you apply the following tips and tricks:
Follow The Directions – This sounds simple, but it's very hard for most job candidates. Read the job application directions and be sure to tick every single box.
Communicate In A Timely Fashion – During the job search, you need to respond to each and every correspondence quickly and efficiently. Make this a top priority.
Write A Killer Cover Letter And Irresistible Resume – The cover letter and resume combo are your ticket to the interview. Spend the time to carefully craft a resume and cover letter that a hiring manager will find intriguing.
Create A Flawless Online Presence – Start a blog. Edit your social channels. Google yourself. Join LinkedIn. Every hiring manager is going to search for you online, are you ready for that?
Use Body Language To Your Advantage – Body language can hurt your chances of getting hired. Be aware of what your body is saying and use it to your advantage.
Apply For Jobs That Relate To Your Skill Set And Experience – When applying for jobs, shoot for opportunities that align with your education, skills, and experience. When you're the perfect match, hiring managers will take note.
Be Enthusiastic And Passionate – When you love what you do, you'll be passionate and enthusiastic. This contagious personality is always a bonus.
Nail The Job Interview – Preparation for the job interview is essential. Be on top of your game during the job interview if you want to impress your interviewer.
Keep Your References Ready – Take care of your professional references. Choose your references wisely and make sure that they will speak positively about you.
Sell Yourself – Perfect your elevator pitch so you're ready to tell the job interviewer (or anyone else) why you're the best job candidate ever.
If you can do all of these things, an employer would have to be totally bonkers not to hire you. Play the game and you'll solve the job search puzzle. If you strike out a few times, get up, stay positive, and aim for the next job. It's your responsibility to set yourself up for job search success.