Finding a job is no easy task, yet it's something that everyone has to do at some point in their life. Many people think that the resume and cover letters are the most important aspects of the job search, but the job interview is often the key to that can make or break your chances of landing your dream job.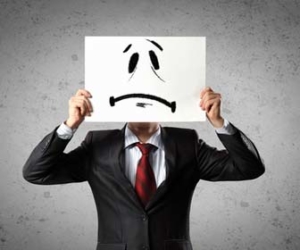 We stumbled upon an infographic on InsiderHub.com titled Funny HR Stats that highlights statistics about job interviews. There's a good chance that you failed the job interview because of one of these mistakes. They are all things that you might overlook, but they most certainly make a difference in your chances of getting hired.
Below you'll find nine likely reasons why you failed the job interview:
70% Of Interviewees Were Too Trendy Or Fashionable
67% Of Applicants Failed To Make Eye Contact With The Interviewer
55% Were Rejected For The Way They Acted, Dressed, or Walked Through The Door
47% Knew Little Or Nothing About The Company
38% Did Not Get The Job Due to Their Overall Confidence Or Quality Of Voice
38% Lacked A Smile
33% Of Applicants Had Bad Posture
26% Were Eliminated Due To Weak Handshakes
21% Of Interviewees Crossed Their Arms Over Their Chest
Yikes! Are you guilty of any of these job interview mistakes? Probably. These eye opening HR stats go to show that the job search truly is competitive. It only takes one somewhat trivial mistake for you to fail the job interview.
We've addressed many of these issues in previous JobMonkey Blog Posts. Read these job posts to improve your chances of landing the job:
And here are a few other job interview blog posts from JobMonkey that will help you ace the job interview:
Read these posts and put this advice into action before your next job interview. It will make a difference in whether your job interview is a success or a failure. When you're prepared and aware, your chances of getting hired skyrocket. Best of luck!
Check out the InsiderHub.com infographic to learn more statistics about the job search world including stats about email addresses, social media, and other useful information.