Mmmm, beer. Do you love beer? If so, it's time to ditch the old desk job and pursue a beer career that will make you smile. Are you ready to discover the best jobs for beer lovers?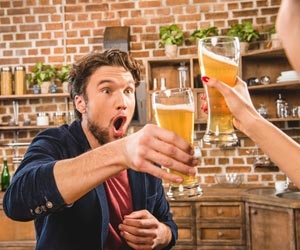 The world of craft beer is taking the world by storm. According to the BrewersAssociation.org, there are over 5000 breweries in the US. That number of breweries has growing rapidly in recent years.  With a massive influx of new IPAs, stouts, lagers, ales, blondes, wheat beers, and other craft beers it also means lots of people making a living in the world of beer.
Breweries are popping up in big cities and small towns. No matter where you work, live, and play there's likely a brewery near you. Have you checked to see if they are hiring?
People all over the world enjoy beer. Why don't you pursue your passion for beer and find a job in this growing niche? Let's take a look at some of the best jobs for beer lovers:
Bartender
Sales & Marketing Jobs
Beer Accessories Professionals
When you find a career doing what you love, you'll look forward to going to work. If you love beer, it's time to focus your job search on the best jobs for beer lovers featured above. You're going to love getting paid to work with like-minded beer connoisseurs like yourself.
Before you start applying, we encourage you to grab a cold beer and research this industry and these jobs to see if it's a good fit for you. If you're destined for a beer career, then visit JobMonkeyJobs.com to search and apply for jobs in this cool niche.
See Also: