Are you stuck in a boring job? If you're bored at work, it's definitely time for a change. Before you start to search for more exciting jobs, it's probably best to look at the most boring jobs in the world. These jobs might be ones that you'll want to avoid!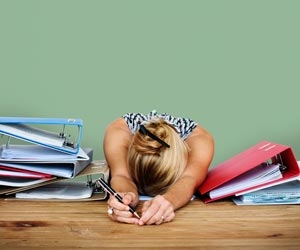 When you find yourself stuck doing a mind-numbing task at work where all you can bear to do is count the seconds until the day is over, it means that you have a boring job – and that's no good. Take a minute and think about what makes a job boring. Any job where you don't enjoy what you do or jobs that lack human interaction might qualify as boring. Also any job that might be tedious, repetitive, or dull might be considered boring too.
The team at Emolument.com did an in-depth study based on input from 1300 professionals that focused on boredom at work. According to their research, the following percentages indicate how many people in each of the following niches are "bored at work". Let's take a look:
Legal Jobs – 81%
Project Management – 78%
Support Functions – 71%
Finance Control – 68%
Consulting & Accounting – 67%
Engineering – 64%
Sales – 61%
Marketing & Communicaitons – 60%
IT – 56%
Human Resources – 54%
Education – 50%
Executive Management – 49%
Research & Development – 45%
Based on this info and a bit of our own insight, we tried to pinpoint a few specific jobs that might qualify as the most boring jobs in the world:
Production Line Worker
Odd Jobs Worker
Valet
Dishwasher
Not everyone will find the jobs listed above to be boring. Depending on your situation, these jobs might be perfect for you. That's for you to decide. If you truly want to find an exciting job, the most important thing is to follow your passion. Then work won't even seem like work.
The most boring jobs in the world can quickly turn you into a total work zombie. Instead of day dreaming about what you'd rather do, it's time to flip the switch and find a job that makes you smile. Luckily, JobMonkey is here to help you find a job that pays you to play!
What Are The Most Adventurous Careers?
It's your responsibility to research cool jobs before you apply. When you utilize JobMonkey's free, online resources you'll be able to fine tune your job search to find the perfect job for you. Are you ready to get started?
See Also: