Resort Accountant Jobs
Working at a resort might sound like a job for students and employees generally require no previous skills or qualifications, but there is a career in the resort industry that offers high pay and requires you to have a license and specific qualifications – that of an accountant. The accountant positions at a resort hotel vary, but all have one thing in common.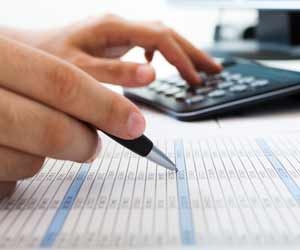 They all work to ensure the profitability of the resort. They handle all matters regarding finance and operate in a way that leaves the business of the resort functioning correctly.
Accountants can be auditors or finance directors, as well as tax accountants but for any of these hospitality career opportunities, accountants usually need to work under a director or manager, and some resort groups have teams of accountant and financial staff to oversee the financial operations of the establishments.
Quick Fact: The Uniform System of Accounts for the Lodging Industry (USALI) was established to create a standard of accounting practice across hotels and resorts, which most establishments use today.
Job Responsibilities
As a resort accountant, your tasks will include looking after the well being on the business and all its employees as far as the financial side of things go. You will work on budgets, control all the money for the resort, sort out payments, ensure that debts and bills are paid correctly and on time, oversee profit and loss projections, apply the GAAP (Generally Accepted Accounting Principles) to the business, offer advice and recommendations to the owners or managers of the resort as far as spending is concerned, provide accurate accounting ledgers containing detailed documentation and analysis of the assets, profits, expenditure, cash flow planning, salaries, tax preparation and forecasts for the company.
If you want to break into the accounting and finance side of things at a resort, but you do not have the relevant qualifications and experience, you can start out as a night auditor, where you will work the graveyard shifts and prepare the daily debit and credit ledgers. Duties may also include working the front desk at night in case the guests need anything.
Job Requirements
As an accountant in this line of work, an undergraduate degree in accounting or business is required as well as a license in the field of a CPA (Certified Public Accountant, or Certified Practicing Accountant in Australia). This is the basic requirement that all resort hotels look for when they post job openings. Here is an example of a recent position that opened up in France:
Resort Accountant Description
We require a Resort Accountant to oversee 4 seasonal resort controllers and manage the revenue and books for our resort package sales, which is a 20m Euro ski pack for Switzerland, France, Spain and Andorra. You will need to know how to use Microsoft Outlook and Excel and must have previous data input and accounts experience.
The Package
Competitive salary
Accommodation
Equipment Hire
Season Lift Pass
Full Medical Insurance
Travel
Full Training
Discount for Friends and Family
Requirements
It is essential to have previous accounts experience (high level of accounts production and complete reconciliation).
Previous experience involving staff training, development and management
Intricate knowledge of MS Excel software
Experience of Microsoft Outlook, Access or Oracle is preferred
Driver's License
Good language skills
Good communication and organizational skills
Good time management skills and flexibility
Attention to detail
Training & Degrees
To become a resort account, you need to have a Bachelor's Degree or other undergraduate degree in business or accounting, and you need to have completed your CPA or Certified Public Accountant exam. The exam requirements and license procedures differ from state to state and from country to country, but in California the Uniform CPA exam is taken. Usually the CPA exam requires additional course work and can take up to a year of postgraduate study. Some of the larger accounting firms that handle accounts and finances for hotels and resorts sponsor exams, and this can be the ideal solution for someone with limited accounting experience.
Some universities require 150 credits per semester to qualify, but it differs depending on where you want to practice. Visit the American Institute of Certified Public Accountants to find out what you need in each state.
Book keepers are also able to start out in the resort accounting field by getting their AA or Associate in Arts degree which is focused on the basics of accounting and you can get this degree through online programs as well as 2 year university courses.
To a certain extent, accounting software programs are now also used by resorts, which make the job of an accountant easier. Programs like Sage, KashFlow and M3 Hotel Specific are used frequently, with training required for these complex programs, offered either by the companies who develop them or by various accounting institutions.
Did You Know? In the UK there are three accounting bodies that you can take exams through, namely The Institute of Chartered Accountants in England and Wales (ICAEW), the Chartered Institute of Management Accountants (CIMA) and the Chartered Association of Certified Accountants (ACCA).
Salary & Benefits
The salary for accountants will vary depending on the resort and duties of the accountant, but usually resort CPAs make anywhere from $45,000 to $62,500 in their first three years and after this, salaries can rise as high as $80,000 per year.
If you are a book keeper with an AA you can expect salaries ranging from $40,000 to $60,000 per year as a senior AA accountant.
As a night auditor you will earn roughly $21,000 per year.
Becoming an accountant does not have to be boring, and working at a resort, you will have the opportunity to enjoy the facilities and earn a decent living at the same time.
Quick Summary:
Salary starting at $21,000 annually as a night auditor.
Salaries can increase to over $80,000 annually.
You get company benefits including discounts and freebies.