Writing is a unique way to make a living. This creative niche requires time, talent, and dedication. Before you reach the point where you can earn a paycheck, you'll have to hone your writing skills, write countless drafts, and hustle to find a publisher. Becoming a successful author is definitely possible if you are truly devoted to your craft. But as an aspiring novelist, it might be a good idea to not quit your day job until you make it.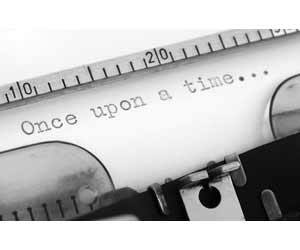 It can take years to reach a point where you're ready to publish your masterpiece and become a famous author. In the meantime, you're going to need to earn a paycheck to pay the rent, cover the bills, and live your life. If you truly love writing, you'll have to figure out how to juggle your schedule between work and writing. You're not alone in this. This is a scenario that every novelist must deal with.
Everyone has to get their start somewhere. Check out the day jobs of famous authors before they became famous for a bit of inspiration:
Williams S. Burroughs – Exterminator
Agatha Christie – Apothecaries' Assistant
Charles Dickens – Factory Worker
Fyodor Dostoyevsky – Engineer
Arthur Conan Doyle – Surgeon
Robert Frost – Teacher
Bram Stoker – Theater Manager
Douglas Adams – Bodyguard
Octavia Butler – Potato Chip Inspector
John Grisham – Plumbing Contractor
James Joyce – Cinema Operator
Harper Lee – Travel Agent
JK Rowling – Administrator
William Faulkner – Mailman
Jack Kerouac – Dishwasher
Jack London – Oyster Pirate
Herman Melville – Bank Clerk
George Orwell – Indian Imperial Police Officer
JD Salinger – Luxury Cruise Activities Director
Maya Angelou – Street Car Conductor
John Steinbeck – Construction Worker
Kurt Vonnegut – Car Dealer
Anne Rice – Insurance Claims Examiner
Stephen King – Janitor
Not only will this list make you a whiz at random trivia, it highlights that everyone starts somewhere. Most people don't magically land their dream jobs. They have to climb the ladder, work hard,  and maintain a steady job while pursuing their passion. If you want to become a famous author, don't quit your day job just yet. You might still need it.
We used the following sources to compile this list of day jobs of famous authors. Stop by these links to discover what other authors did before they were famous.
Good luck with your writing. We can't wait to read your creative masterpiece!
See Also: