No matter what type of job you are seeking, you will eventually have to go through a job interview before you become gainfully employed. Job interviews can be nerve wracking, but they are also your chance to let your personality shine and wow the job interviewer. Job interviews are kind of a make or break moment in the hiring process and you need to prepare for this moment before it's too late.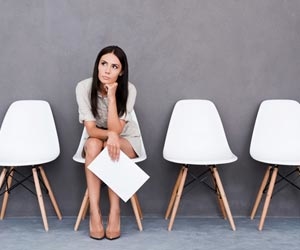 During a job interview, you're going to get grilled with questions by a job interviewer. The interviewer's job is to determine if you're the right person for the job. They want to know if you will be a good fit for the company culture, a solid addition to the team, and a candidate who is capable of doing the job.
Are You The Best Job Candidate Ever?
In every job interview you're going to have to answer questions that shine the spotlight on you – and you better have high quality responses ready to go. One of the most common questions that almost every job interviewer will ask is "how would you describe yourself" or "tell me about yourself." Are you ready to answer this question?
When you're faced with this question, don't panic. Instead, brainstorm ways to describe yourself in a job interview right now. Feel free to use phrases like:
Go Getter
Goal Oriented
Top Performer
Driven To Achieve Great Things
Responsible
Team Player
People Person
Keen To Grow As A Professional
Customer Focused
Stay Positive Regardless Of The Situation
Plan To Exceed Your Expectations
Able To Adapt And Thrive
Can Think Outside Of The Box and Offer Unique Perspectives
Highly Motivated
Enthusiastic About (Fill In The Blank)
Of course, please don't use any of these terms if you're not saying them in a genuine, authentic, and sincere manner. It's important to be you and that also means telling the truth no matter what.
9 Ways To Make A Job Interviewer Hate You
Don't get nervous. Be confident. Think about your body language. Be ready to rattle off 3 to 5 positive positive things about yourself without skipping a beat. Feel free to use our list if these things apply to you. If not, brainstorm other ways to describe yourself in a job interview.
Like your elevator speech, you need to dial in your answers to common job interview questions before you need them. Give your responses some serious thought so that you're ready to wow an interviewer, stand out from the crowd, and land the job.
Best of luck!
See Also: