Resume Writing Jobs
Everybody goes through the process of finding a job at some point in a career. Many people change jobs regularly and when they do they have lots of applications, interviews, and red tape to go through. A good resume is critical.
While it is common to write your own resume, if you want to stand out amongst your competitors a professional resume writer can be a tremendous asset.
A professional resume writer is someone that writes resumes. A resume is needed every time you apply for a job. It highlights your education, experience, work history, certifications, and other skills. An ideal resume is concise, but is able to emphasize your strengths and downplay your weaknesses.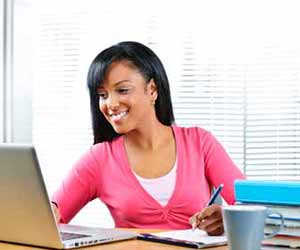 A resume is usually only skimmed by a prospective employer, which means that a good resume needs to be about content, organization, formatting, fonts, action verbs, specific numbers, proper headings, and more. It can be a challenging job. It is more than just dates, job titles, and descriptions. It needs to standout of the pile even when it is only given a 30 second glance.
Resume writers are trained to get this done. First, if your client is local, you will meet him or her for an interview. Learn about strengths, weaknesses, jobs, specific details, desired salaries, desired position, and anything else that makes them stand out. People often downplay themselves, it is your job as a writer to get the nitty-gritty details and make your client a star.
Many of your clients may be from out of state, which means an in-person meeting is out of the question. In these cases your 'interviews' will be conducted over the phone and/or email. An introductory phone call may be helpful to learn more about the client, but after that initial call most other communication will occur through email.
Every job is different so you need to research the company or companies that the client wants to apply too. Learn from their want ads and then form a strategic plan. Often a cover letter accompanies a resume and it may be part of your job to design and help write it. Use your professional writing skills to create a jaw-dropping resume that lands your client the interview he wants and ultimately the pay and position that he desires. You can do this using word processing and design programs to create a clear, formatted, presentable, readable, and error-free resume.
Resume writing is a flexible job because you can choose your own hours and write at your own pace.
People are always looking for jobs. If you can market your skills and develop a solid client testimonial base and portfolio of work, you'll be swamped with resume writing work.
Over time, a high percentage of your new clients should be coming via referrals from past (happy) clients. It also helps to specialize in a niche like college students or corporate executives.
The National Resume Writer Association offers professional certification for resume writers. Other groups, like American Writers and Artists Institute, offer resume writing courses. As you develop your resume writing skill, use headings that match jobs, highlight skills without exaggerating, use numbers to prove facts, use power words, find key words from job ads, know what the employer wants, prioritize contents, use specific names in cover letters, and much more.
Most resume writing services begin by working with friends or college students before they work their way up to higher paying executive resumes. Lots of resume writing work can be found at freelance websites like Elance.com or Guru.com.
For full-time work, you can develop your own resume writing business or apply for jobs as college counselors or career coaches. You can plan to make about $150 to $250 per new resume and perhaps $100 for resume updates. If you have enough clients this equates to a decent annual income!
And one last note…Many job seekers look to resume writers for career advice. Those who have backgrounds as career coaches or career counselors can expand their business and roles by offering resume and coaching services. But it's not necessary to succeed as a resume writer – just be prepared to answer a lot of career-related questions in addition to writing a resume as job seekers often look to the resume writer for career guidance too.
Resumes are the key to getting your foot in the door. It is a chance to stand out on paper and really shine. Ideally your skills will help land a client an interview then it's all up to him. Your work is all on the paper.
Quick Facts About Working as a Resume Writer
Job Title: Resume Writer
Office: On a computer
Description: Interview clients and prepare resumes highlighting their experience, education, and skills
Certifications/Education: No formal requirements, Resume writer certification a plus, college education a plus
Necessary Skills: Communication, interviewing, resume skills, strategic thinking, sales
Potential Employers: College Counselors, Career Coaches, Employment Agencies, Freelance Websites, Self-Employed
Pay: Depends on experience, $150 per resume, Average is $44,000 per year
Helpful Resume Writer Employment Links:
Search Resume Writer and Other Writer Jobs on JobMonkey
Professional Association of Resume Writers & Career Coaches
National Resume Writer's Association
AWAI Resume Writer Course
Resumes for Volunteer Work