Nanny and Au Pair Jobs
It has become fairly common to think or nannies and au pairs as pretty much the same job: someone who takes care of the children. But the reality is that even now, there are very specific distinctions between the definitions of au pair vs. nanny.
What is an Au Pair?
Au pairs are young women (ages 18-26) who are foreign-born and come to the United States to care for children. They receive a specific J1 visa and authorization from the U.S. Bureau of Educational and Cultural Affairs and usually provide full-time child care (up to 45 hours/week). Au Pairs are further required to complete a certain number of post-secondary education credits (of which up to $500 is paid for by the host family). Unlike other child care providers, au pairs are actually prohibited from performing housework or other non-child related duties.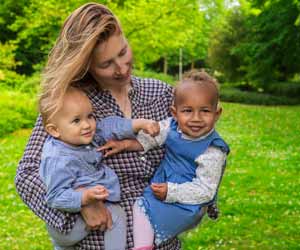 Despite the educational and room and board costs of having an au pair, it is generally less expensive to have a full-time au pair than a full-time nanny. There are a certain fees that must be paid up front for placement, etc. but the ongoing weekly rate is significantly less than that of traditional nannies.
More information about the Au Pair/EduCare program can be found at the U.S. Bureau of Education and Cultural Affairs website.
What is a Nanny?
The term "nanny" on the other hand, is a bit less restrictive in its definition. According to the a large nanny association you'll learn more about soon, a nanny is defined simply as a "child care specialist." They further explain that a nanny "provide(s) support to the family by serving as a loving, nurturing and trustworthy companion to the children."
What Does a Nanny Do?
Nannies can work full or part time, and may or may not live with the family for whom they work. Most nanny tasks involve a combination of basic child care with educational activities, providing meals and sometimes light housework. However, there is not one simple definition of the responsibilities of a nanny.
If you are interested in becoming a nanny, it is important to develop clear guidelines for yourself before you update your nanny resume and apply to job ads or nanny placement agencies. If you aren't comfortable with doing anything besides caring for the children, you'll have to be clear about it, and it may keep your options limited.
In this section of JobMonkey get informed about:
What Doesn't a Nanny Do?
The most important thing to remember in your nanny or au pair job is your job is NOT to parent the children. While you are expected to become part of the family, you still have to maintain a professional distance. Major decisions regarding the children (if they are punished at school or failing, choosing a college, etc) should be left to the parents, with you in place as a supportive nanny.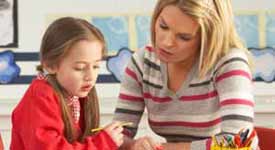 What is an Au Pair?
Au Pairs are like a live in nanny. Learn more about being an Au Pair with the following links.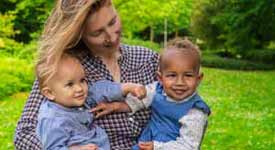 Required Certifications
Screening and certifications are necessary in the nanny and au pair industry. Here are links to relevant resources.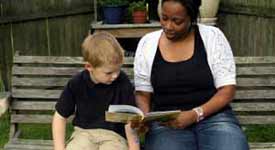 Important Links
These links will help you determine whether or not becoming a nanny or au pair will work for you.