Photography Teacher Jobs
For many who aspire to teach photography, the question usually centers on whether to teach first and then practice photography later, or vice versa. If your goal is to teach at university-level, then a degree in photography and field experience will put you on the path to becoming a professor.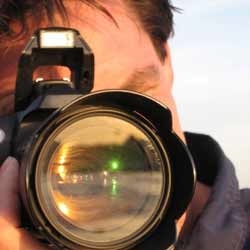 Photography professors teach students how to take photos, operate different cameras, print in a variety of methods, mentor and give tips on how to take the best photos.
For those who desire to become full-time professors at some of the leading art colleges and universities, field experience is vitally important. However, if you can combine that and your passion for teaching the art and science of photography, than a career as a professor is a great choice.
What the Job Entails
It is a commonly held belief that those who cannot do, teach. This is not the case with photography professors. The best photography professors come from backgrounds that include field and educational experience. What matters more is that you have a passion for teaching photography and are familiar with a wide range of its history, methods, practices, etc. As a photography professor, you are also often expected to keep up with and remain involved in their trade. This can include exhibiting their personal work, and attending seminars and workshops. Note – don't miss the school teacher jobs section of JobMonkey.
Some other responsibilities include developing lesson plans, classroom preparation and grading students based on their performance. You will teach just some of the following: traditional darkroom photography, alternative printing processes, alternative methods of photography, digital photography and printing processes, lighting, studio operation, and medium- and large-format cameras.
Professors also participate in their institution's art departments. This can include serving on a committee, assisting art students with exhibition efforts and shows, managing the school's photography labs, maintaining equipment and assisting students with equipment or technical issues. One of the benefits of working as photography professor is that though you are an expert in the field, you are always learning. More importantly, not only are you tasked with helping students develop as photographers, but also you are expected to work and improve your personal portfolio.
Career Routes
Professor: Teach undergraduate levels of photography. Full-time and part-time professors hold permanent positions at their colleges or universities.
Adjunct Professor: Working as adjunct professor allows professional photographers to teach only a few courses throughout the semester and they generally do not have the administrative duties that full-time or part-time professors have. This is an excellent way to break into teaching, as you can also work in your profession.
Other: Some high schools have very generalized art departments whereby the teacher has acquired a degree in art history. They do not always have the field experience that professors have, but they have at least a working knowledge of the history, practice and methods of photography.
Getting Started
There are usually two ways to get started on the path to teaching photography. One includes going to graduate school and obtaining a Master's degree in photography. Sometimes graduate students are required to work as teaching assistants. This, of course, is an excellent way of obtaining first-hand experience in teaching all the aspects and history of photography. Some graduate programs actually require field experience before you can apply, so an internship at a gallery or museum will look great on your application and your resume.
Look for internships or assistantships where some of your tasks include teaching photography, giving lessons and forming the lesson plans.
Many photographers come into teaching as an adjunct professor or part-time instructor for the steady income. In this case, these professors often teach in their own field of practice. Architectural photographers might teach architecture and landscape photography part-time, while editorial photographers might teach fashion, studio or portrait photography.
Either way, a graduate degree is not always preferred, though it is helpful. Keep in mind that some of the top art and design colleges require at least master's degrees.
Salary
Full-time photography instructors earn about $37,000 yearly, according to SimplyHired.com.