Are you a sucker for romance? Do you get all starry eyed thinking about about life and love? Then it might be time for you to pursue one of the most romantic jobs in the world.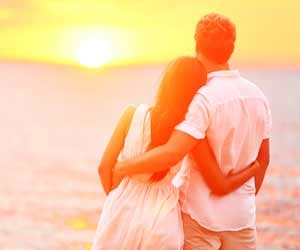 Google defines romance as "a feeling of excitement and mystery associated with love." What makes you feel romantic? Is it flowers? Candlelit dinners? Cuddling? Weddings? Whatever brings out your inner romantic, there's most likely a job that relates to it. Are you ready to find a romantic job that will make you smile?
Romantic jobs allow you to get in touch with your romantic side. While you may not be able to always recreate that magic moment from your favorite romantic comedy, you can still find a job that allows you to be the romantic that you daydream about.
Romantic jobs can be found just about anywhere if you look hard enough. Find the right job and you can help people to meet their one and only, reconnect after the tough times, celebrate a special occasion, capture a memorable moment, prepare for a special day, offer endearing advice, or enjoy a candlelit anniversary dinner. There's something magical about making these heart-felt moments a reality.
Will one of the most romantic jobs in the world be the perfect match for you? Is it time to find a job as a:
Matchmaker
Novelist
Gondolier
Poet
Sex Therapist
Wedding Officiant
Song Writer
Cuddler
Relationship Coach
Find one of these romantic jobs and it might be the best thing that every happens to you. These jobs will make your heart smile with joy as you help create romantic moments that people will remember for ever.
Are these jobs romantic enough for you? Another route to the romantic lifestyle is to find a travel job that allows you to live, work, and play in some of the most romantic places on earth. Where will you go?
See Also: