No one knows what the future will hold, but we can all agree that the world is going to change. It always has and it always will. Take a look at history and you can see that change is constant. It's a safe bet that we need to prepare for change in the future too. If you're a job seeker or a professional, it's time to develop the top job skills for the future so that you're ready for whatever might come next.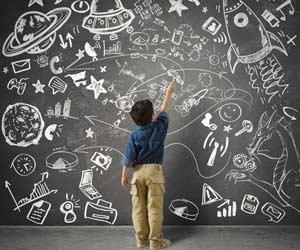 Is Your Career At Risk Of Being Taken Over By Robots?
The way we live our lives and the way that we work are going to change quickly in the future. Prepare yourself now, so that you can be successful later on. The skills that we possess will directly dictate our success. When we can master the in-demand skills of the future, we'll be ready for any job. But what are the top job skills for the future?
We stumbled upon two interesting articles that answer this exact question. Posts from Top10OnlineColleges.com and from WeForum.org highlight what they believe to be the top job skills for the future – and we want to share this info with you. These are the skills you need to master to ensure that you will be gainfully employed in 5 years, 10 years, and beyond.
Top10OnlineColleges.com predicts that the top job skills in 2020 will be:
Sense Making
Social Intelligence
Novel and Adaptive Thinking
Cross Cultural Competency
Computational Thinking
New Media Literacy
Transdisciplinary
Design Mindset
Cognitive Load Management
Virtual Collaboration
WeForum.org created a similar list of the top job skills in 2020. Their list includes: 
Complex Problem Solving
Critical Thinking
Creativity
People Management
Coordinating With Others
Emotional Intelligence
Judgement and Decision Making
Service Orientation
Negotiation
Cognitive Flexibility
While these lists are different, they still address many of the same issues. Visit those sites to learn more about the skills you'll need. Do your own research to determine what skills you're going to need in the future to land your dream job.
Futurists Predict The Hottest Jobs Of The Future
It's your job to build, develop, and invent the skills that you want and need if you want to continue to be an in demand worker. The jobs of the future will be here before you know. Be proactive and learn the skills you need to survive now.
See Also: Robot Proof Your Career Right Now