Geographical Information Systems – GIS Specialist Jobs
One position that has gained importance in reforestation practices in recent years is the Geographical Information Systems (GIS) specialist. As in any other industry, reforestation has been impacted by technological advances.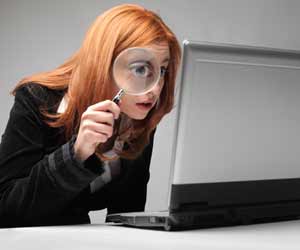 GIS utilization has become a key factor in the forestry industry from timber stand management to urban forestry needs. While gathering information on reforestation sites can be accomplished remotely by satellites or airplanes, applying that knowledge to forest management techniques is another matter altogether.
People knowledgeable on the use of GIS software and able to analyze the data in relation to reforestation practices are a key factor in the forestry industry.
The GIS specialist puts knowledge of mapping and information management to use supporting resource analysis and environmental impact assessment projects. One example of combining these skills would be to research and track insect infestations over time to develop acceptable control measures.
Another example would be to determine any possible conflicts between sites designated for harvest or thinning and local wildlife habitat or watershed development. Assisting private and public organizations with the development of GIS mapped data to illustrate and support the impact a reforestation project would have on environmental factors is another example of a common project.
GIS technologies are often used to judge progress in forest fire control.
To have a GIS specialist career you must have a bachelor's degree in computer science, engineering or remote sensing or a degree in natural resources with a strong computer background. Systems such as ESRI ArcGIS 9.3 software, Model Builder and Python are commonly used by GIS specialists and therefore a background in these areas is preferred by employers.
The GIS specialist requires good technical writing skills, organizational and problem-solving skills. A background in statistical analysis with large databases is typically required. While not necessary, experience in reforestation and environmental management would be looked upon favorably.
Businesses look for individuals who are interested in using technology to develop methods for better forestation management practices. Therefore, while the GIS specialist must be able to work independently to accomplish goals against deadlines, the individual must also be able to communicate data to a team of other forest specialists in terms all can understand.