The World of Aquaculture and Fish Farming
Interview with Bill Manci, president of Fisheries Technology Associates, Inc., an aquaculture and fisheries consulting firm located in Fort Collins, Colorado that specializes in all aspects of the aquaculture industry, from feasibility and management plans to troubleshooting issues at operating fisheries. His company's website is www.ftai.com.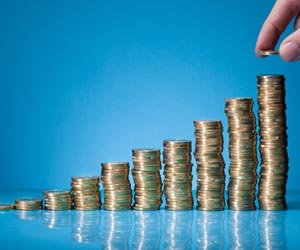 What are the common issues an aquaculture consulting firm deals with today?
Our clients range from those interested in assistance developing a piece of property for a fish farm to investors and financial analysts wishing to become better educated on the health of current aquaculture companies. We assist large corporations to the mom-and-pop fish farms looking for help with their technical and financial challenges.
Has the recent state of the world economy impacted the aquaculture industry?
Aquaculture is actually the fastest growing segment of the world agriculture economy because of the world's general population growth and movement to higher quality protein like fish. People always have to eat and food is generally inelastic, meaning the demand doesn't change much based on economies. Wild sources of seafood can't satisfy this demand by itself. The ever increasing population of countries such as India and China drives a lot of that demand. While the countries aren't growing at the staggering rates they had been, they are still growing much faster than the United States.
Has the United States been impacted differently than the rest of the world?
In countries like China and India, a significant segment of their population is feeling flush with money and status with an increased standard of living. Because of that, their diet is moving from one of low protein to high, with fish being at the top of that pyramid. Because of the economy, the United States is a bit different. People are moving to less expensive fish, such as catfish or tilapia.
What are the most common forms of seafood raised in fish farms?
Marine shrimp, salmon, and tilapia are all very important sources around the world.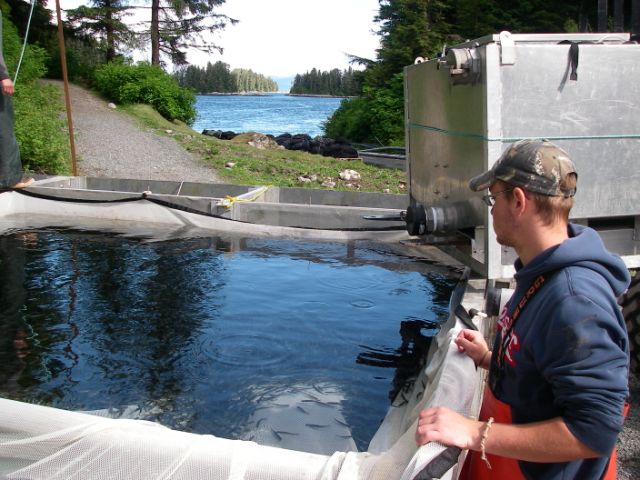 Fish Farm Pen – Compliments of nsraa.org
Interestingly, carp has increased in popularity. Americans don't have a taste for carp as much as China, India or Europe. The growing population in China is a major driving force in world aquaculture production. Tilapia is an interesting case. While native to Africa, it has spread to all continents except Antarctica, although that will probably change soon with the capabilities of indoor production systems. Tilapia was one of the first food fish to go into space. Even thinking of extended space voyages in the future, it is entirely within the realm of reason to think a fish such as tilapia could be raised indoors for such expeditions.
Has the popularity in organic foods made an impact on fish farming?
People want more organic foods and that includes fish. Fish farms use fish or soybean meal to feed their stock. An example of the source for fish meal would be wild anchovies off the coast of Chile or Peru. But they can be expensive because of harvest regulation and they can't be certified as organic because you can't control what they absorb through their diet. Therefore, switching to an alternative yet appropriate option that can be mass produced in a highly controlled environment, like marine algae, could provide the organic designation. The proteins and Omega-3 fats can be extracted from the algae for fish meal and then the fish produced can be certified organic.
What will be the critical topics for the aquaculture industry in the future?
Certainly the cost to produce fish, in terms of labor and feed, will be important factors. There is some movement to reduce the cost of labor through automation of tasks such as monitoring water quality and temperature. But reducing the cost of fish feed, that is the cost of the source of protein to feed the fish, is of great importance.
What advice would you have for someone wishing to enter the aquaculture field?
Persons my company would hire need a master's degree and preferably a Ph.D. with 15 to 20 years experience in the aquaculture field, such as a production manager at a fish farm. Having a master's degree is extremely helpful for anyone wishing to enter the more mainstream aquaculture in general. I would encourage an applicant to get as much education as possible because an associate's or bachelor's degree really won't get you past middle-level management.