How's your summer going? Are you enjoying the long days and warmer weather? The brisk mornings indicated that Fall is just around the corner and that can only mean one thing: it's about time to apply for winter jobs.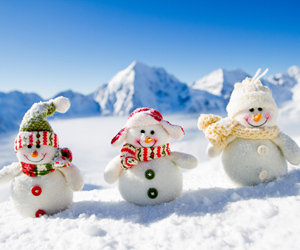 If you want to find a cool winter job, you need to plan ahead. We always plan to search and apply for winter jobs months before the winter season kicks in. That means that right now is the prime time to get your winter plans in order. This is when winter seasonal employers are posting job openings and gearing up for the season. In fact, we've already spotted a few winter job openings listed on the JobMonkey JobCenter!
Winter is an ideal time to find seasonal work. Most winter seasonal jobs run from about November to April, but that might vary depending on what job you pursue and where you are located. The sooner you can polish your resume and submit an application, the easier it will be to find the job that you want.
Whether you're looking for a professional job, a seasonal gig, an entry level position, or a resume-building internship, there are plenty of cool options. There is always a demand for people to work at hotels & resorts, ski areas, retail positions, outdoor jobs, trucking jobs, restaurants, and more during the winter season. Where will you apply for jobs?
If you're a seasonal job hopper, check with your co-workers or summer employer to see what they do in the winter. They might be able to help you find cool winter jobs as a:
We highly encourage you to start your winter job search as soon as possible. You can learn about all sorts of winter seasonal jobs on JobMonkey.com. Set up a free Job Seeker account on the JobMonkey JobCenter to streamline your application process. Take advantage of free Job Alerts that will notify you when cool winter jobs get posted. There are all sorts of useful, job seeker-friendly tools that you can use to help you find the ideal winter job. Take advantage of them!
Make the most of the winter season. Find a fun, seasonal job that makes you smile. The right job will make you love winter!
FYI – If you hate the cold, think about applying for jobs during the winter season someplace warmer like on a cruise ship or a tropical beach resort. Just a thought!
See Also: