Planning to head south for the winter? It sounds like you're a snowbird.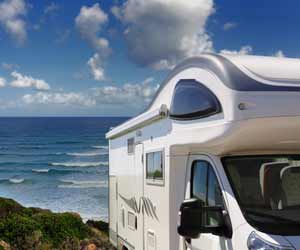 Snowbird is a term used for people who make an annual migration from cold climates in the north to warm climates in the south. Snowbirds move around to take advantage of the weather, the climate, and the season. Being a snowbird offers a nice change of pace that allows people to see the country and enjoy the best temperatures possible.
Typically the term snowbirds has referred to retirees, but the term can include anyone who moves, or migrates, around North America to chase the nice weather or to chase seasonal jobs. Snowbirds may flip-flop homes, travel in an RV, or rent property in new destinations each season. It's a flexible way to live your life that allows you to experience life in different places throughout the year.
Life as a snowbird means that you'll be seeking seasonal work. Some snowbirds go back and forth between the same seasonal jobs every year. Others try new adventures and move around every season. The great thing is that there is an abundance of seasonal work opportunities that snowbirds can tap into. The only issue with finding work as a snowbird is ensuring that you plan ahead well in advance. Remember that seasonal employers plan to hire their staff months before the season kicks off.
If being a snowbird sounds good to you, here are some cool jobs for snowbirds that you can look into:
As a snowbird, you'll want to find a job that allows you to work seasonally so that you can migrate accordingly. Think about time commitments, responsibilities, locations, flexibility, and income potential. Do your research and you'll be able to find a cool seasonal job that you'll enjoy.
JobMonkey is your cool and seasonal jobs headquarters. Stop by JobMonkey to learn about all sorts of cool and seasonal jobs that are ideal for snowbirds like yourself. It's totally free to search for jobs on the JobMonkey JobCenter too. Take advantage of these useful resources and be sure to tell your snowbird friends too!
See Also:
How To Find A Job When You're Over 50