Debt Collector KSA – Knowledge, Skills, and Abilities
A debt collector spends most of their time on the telephone. The most important skill in a collector's repertoire is verbal communication. Negotiating payment arrangements on past due accounts is the core of the collector's job. Being able to articulate well, provide clear, concise response and instruction is integral to a collector's success.
Understanding information and ideas verbally and presenting information and ideas verbally is a core skill for debt collectors. Therefore, the ability to speak clearly is important. Active listening skills are extremely important, as they will inform what assets are available to use for repayment, and will benefit the development of rapport with the borrower, which is beneficial to any negotiation.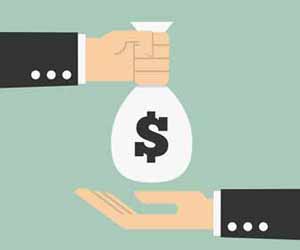 Emotional intelligence is necessary. Interpersonal communication skills are constantly in play. The so the ability to react professionally to irate or abusive individuals is essential. A collector should have the ability to perceive unfavorable conditions and have the capacity to identify and initiate alternatives to circumvent such situations. A collector should be able to perceive social situations and react accordingly.
Reading comprehension and writing skills are valuable. A collector will be required to document accounts in a clear concise manner as well as understand written instruction or comprehend correspondence in order to respond appropriately. Understanding information and written ideas and presenting written information and ideas is also a core skill for debt collectors. Critical thinking, decision making, and learning skills are helpful.
Time management and personal management skills are essential. Debt Collections is a production based job, so the ability to manage the available time to perform the job functions of a debt collector is necessary. Time management also comes into play with scheduling and following up on payment arrangements. Time management is important to understanding the time sensitivity of account requirements that may be in effect. Furthermore, success in debt collections is dependent on the capability to adhere to work schedules.
Typing, 10 key by touch, and data entry skills are useful. Experience with business applications on computer systems is beneficial. The ability to type and talk is a useful skill. Basic math skills are required. The ability to sit for extended durations is necessary. Knowledge of common office equipment, such as fax machines and photocopiers is helpful. Most of all, collections is a production-oriented career, so the ability to stay focused and on task is essential to a collector's long-term success.
Bilingual individuals, especially those that can speak Spanish, are in demand in the collections industry.
Previous work experience that is helpful to finding a job in debt collections are any type of sales experience. Call center experience is a good background. Sales and call center experience, for example, telemarketing, is good. Customer service experience is good, customer service in a call center is even better. Accounts payable or receivable experience and accounting experience is great background to get started in career debt collections. Consumer debt collections will often have no background requirements, and will provide all training necessary to perform the job. Because of this, consumer debt collection remains the best opportunity with little or no previous work experience.