Collector Salary Ranges & Educational Requirements
Educational Requirements for Debt Collectors
Debt collection representatives can come from a wide educational background. Most entry-level debt collection jobs will only require a general education diploma. More advanced positions in the collections industry may require additional educational requirements, such as a college-level education. This is true for many commercial collection jobs, government collection jobs, or a collection specialist position that relates to accounts payable and receivable in a corporate setting. Often, for these advanced positions, a bachelor's degree is a minimum requirement, with a degree in accounting preferred. Management positions in collections may require a degree in business administration.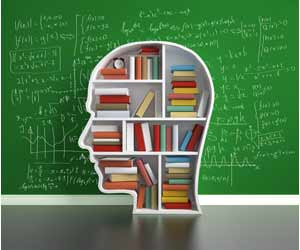 It is common for new hires to receive an introductory period of training in order to learn company policies, procedures, computer systems, and related software required to perform specific job functions. Often, training in federal and state laws will occur as well and will include testing for company-specific certification that the employee meets the requirements for the position. Although there are a variety of software programs available on the market for debt collections, many companies choose applications designed to suit their needs or those that allow their internal IT department to modify and customize when necessary.
Debt Collector Salaries
As with most industries, salary and wage expectations are often dependant on a candidate's education and prior experience. Inexperienced or entry-level debt collectors can expect to make less than a debt collector with five or more years of experience.
In collection agencies, it is even possible for the base salary to be equal regardless of experience. However, commission structures that most third party collection agencies have in place allow experienced debt collectors to make considerably more than their base wage, in essence, write their own paycheck. This opportunity allows for earning a monthly commission well over a thousand dollars. Depending on the clients and accounts available to work, experienced commission based debt collectors can easily double their salary in bonuses alone. Bilingual debt collectors, especially Spanish speaking individuals, often receive a higher wage and are in great demand in the collections industry. Medical and commercial collectors sometimes require specialized knowledge and do not always offer a commission structure, but generally will receive a higher salary than a third party collector.
According to the Bureau of Labor Statistics, Occupational Employment Statistics, Occupational Employment and Wages, May 2018, for Bill and Account Collectors, bill and account collectors make on average an hourly wage of $17.32, or an annual salary of $36.020. It is important to keep in mind that as well as wages, there is also the possibility of commission earnings for some debt collectors paid separately from hourly or salary wages. The average commission in the United States is currently around 12%.
It is common to see job postings by third party collection agencies that claim their top debt collectors make $80,000 dollars and up. Many debt collectors will agree that their profession is a financially rewarding career.