Find Collections Employment Opportunities
Finding a career in debt collection is much the same for many other industries. There are several resources available for locating opportunities that exist in this field. As in finding most job opportunities, research skills are important for gathering information and narrowing down resources to find a job in debt collections. Aside from social networking, using friends and family, or other acquaintances to find job opportunities, there are several standard resources for finding debt collection jobs, such as printed material, which exist as free employment guides available at newsstands or the local supermarket, and local newspapers.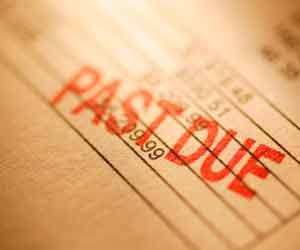 There are also several new avenues for finding a career in debt collections online. These online resources have expanded the capability of job searches exponentially, both local and national. Available online are employment web sites and even public information databases that will list potential employers in a geographical location. Any common search engine will provide an initial list of resources. It is good to perform searches from different search engines, as they may provide different results. Search engines operate with keywords, for example, typing in a search for debt collection jobs may provide a great result.
From there it is possible to locate and access web sites that cater to job seekers or find specific jobs that exist in debt collections. Many of the job seeker websites will require registration. Registration entails posting contact information and often posting a resume and cover letter or filling out an online application. Most of these Internet job boards will provide the ability to search for jobs by keyword, in a geographical location. These collections job boards are a great resource, as they may also cater to employers looking for potential job candidates, and will give them the opportunity to view the resume posted on the website.
Many employment web sites are free of charge, but may have additional services available for a fee such as resume writing, or may offer a subscription service. Any postings for government collection jobs are located at the government's web portal, usually under a link titled careers. A government web portal often includes a search function, which may assist in narrowing down particular opportunities in the debt collection field. Whatever the particular field of debt collection, going online to find that job is invaluable in a job search. Public access to the internet can often be had free of charge from a local library.
Another alternative to look for debt collection jobs specifically is with the secretary of state or department of revenue for a particular state. A license is required for a collection agency to do business in a particular state. Almost all states have a web portal that will have a link to the secretary of state database for state licensing. If that is not available, then contact information for that state agency will be. The information is publically accessible, and it is possible to correlate a list of all operating collection agencies within a state. With that information, obtain contact information for the collection agencies in operation. It is a simple matter to call up a potential employer to inquire if they have any positions available, or to obtain contact information of human resources, such as an email address, or a fax number, in order to forward a copy of a resume and cover letter.
Finally, trial and error is not negative. Applying for debt collection jobs will provide the opportunity to learn, even if they are not successful. Exposure to the interview process will further the ability to use that information to create a tailored resume and be prepared for future interviews.