Do you have a criminal record? You're not alone. According to TruthVoice.com, 68 million Americans have a criminal record – that's roughly 1 in 4 people! If you're part of this crowd, you might be wondering how to find a job with a criminal record…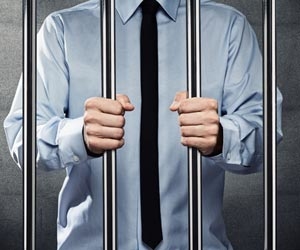 All it takes is a quick search in Google and you can find out if someone has a criminal record. If an employer doesn't find out on the Internet, it's bound to be a red flag in a background check. If you have a criminal record, there's no hiding the fact. It's something you're going to have to deal with.
A criminal record is definitely a challenge you're going to have to overcome in the job search. Here are a few tips to help you find a job with a criminal record:
Request A Copy Of Record – Obtain a copy of your record to ensure that it is accurate and to know what employers will learn about you.
Know Your Rights – Consult with a lawyer to ensure that you know and protect your rights. Based on factors like age, crime, time, or location, a lawyer may be able to get your record sealed or expunged.
Be Realistic – Everyone's criminal record is different. A record for public intoxication at a concert is very different than a record with multiple burglary charges. The reason why you have a criminal record will dictate what you can do in the future. Find career paths where you can be successful, like entrepreneur, freelancer, shared economy worker, trucker, construction, or mechanic. Discover more jobs on JobMonkey.com.
Network – The path you take in life is dictated by the people you know. Step up your networking game to make more connections.
Build Your Resume – Grow your skills and gain experience. Try entry level jobs, volunteer with non-profits, go back to school. All of these things will grow your reputation and help you down the road.
Seek Help – There are certain local and national organizations that are designed to help people with criminal records find jobs. Don't be afraid to ask for help.
Nail The First Impression – People judge you within seconds of meeting you. Always do your best to impress people right away.
Be Honest – Never lie on your resume – especially about your criminal record. Own up to your mistakes to show that you've learned from your past. Of course… there's no need to divulge information if it isn't required.
Stay Positive – A criminal record can make it harder to find a job, but that doesn't mean the job search will be impossible. No matter what happens, stay positive.
Don't let your criminal record come back to haunt your future job search. Prepare yourself by learning how to find a job with a criminal record. It's often a rocky road, but it can be done. Good luck!
See Also: