What's the first thing you do when you're searching for a job? You go online and Google it. Google is a fantastic place to start your job search research. What jobs have you Googled lately?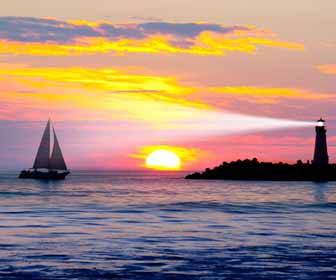 We ran across a cool post from Zippia.com titled, This Surprising Map Shows What Job Each State Googles More Than Any Other. The crew at Zippia put in the hard work of entering hundreds of search queries into Google Trends to determine which job in each state was Googled more than any other state. They then compiled the data into a cool map and a useful list.
It's interesting to see what unique jobs are popular in each state. Here's who made Zippia's list of the most Googled job in each state compared to every other state:
Alabama – Chaplain
Alaska – Pilot Jobs, Air Traffic Controller
Arizona – Bee Keeper, Life Coach
Arkansas – Meteorologist
California – Lion Tamer
Colorado – Account Manager Jobs
Connecticut – School Psychologist
Delaware – Horticultural, Crabbing
Florida – Diagnostic Medical Sonographer, Body Painter, Cave Diver
Georgia – Stripper Jobs
Hawaii – Navy Seal, You Tube Star, Astronomer
Idaho – Bike Repair
Illinois – Video Editor Jobs
Indiana – Carpentry
Iowa – Wrestling Jobs, Carny
Kansas – Wellhead Pumper
Kentucky – Tree Hugger
Louisiana – Zoo Keeper Jobs
Maine – Lobster Fishing
Maryland – Plumber, Podiatrist
Massachusetts – Bike Courier
Michigan – Lighthouse Keeper
Minnesota – Tornado Chaser
Mississippi – Truck Driving Jobs
Missouri – Tornado Chaser
Montana – National Park Jobs
Nebraska – Telemarketer
Nevada – Bus Driver Jobs
New Hampshire – Butcher
New Jersey – Substitute Teacher Jobs, Locomotive Engineer
New Mexico – Artist
New York – Professional Cuddler
North Carolina – Pirate Jobs
North Dakota – Oil Jobs
Ohio – Potato Jobs
Oklahoma – Dog Groomer, Petroleum Engineer
Oregon – Urban Farmer
Pennsylvania – Merchandiser Jobs, Dance Mom
Rhode Island – Restaurant Manager
South Carolina – Sewer Jobs
South Dakota – Mount Rushmore Tour Guide
Tennessee – Nurse Practitioner Jobs
Texas – Referee jobs, Peace Keeper, Stormchaser
Utah – Esthetician
Vermont – Sculptor
Virginia – Operations Research Analyst
Washington – Underwater Jobs
West Virginia – Coal Jobs
Wisconsin – Beer Brewer Jobs, Taxidermist
Wyoming – Mechanic Jobs, Cowboy
As you can see, we've already written about a lot of these unique jobs on JobMonkey.com. Stop by and get the info you need to launch your new career. Good luck!