Substitute Teaching Jobs
Substitute teaching can provide a great entryway into permanent teaching positions. Credibility and professional relationships with school staff and administrators are formed during substitute teaching experiences. Also, substitute teaching allows someone considering the field of teaching with a trial period of sorts before committing to an education degree. It is also an option for retired teachers or professionals seeking flexible, part-time work.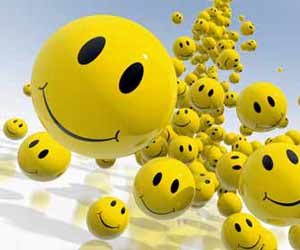 The education requirements for substitute teachers vary by state. Typically, a bachelor's degree from any field is required. Check with the state department of education for specific requirements.
Pay varies by each individual school district. The average hourly wage is from US$10 to US$15 according to Payscale.com. In some cases, a master's degree can demand higher pay. Long term substitute positions are frequently available – often due to sick or maternity leave. Depending upon the school district, these positions can pay more per day.
Interested substitute teachers can apply to one district or expand their area. Some counties run an organized staffing program where substitutes can chose the districts they are willing to work for. Some schools use a staffing agency that posts job openings online or calls teachers that meet the job requirements.
With each assignment, the substitute teacher is responsible for taking over the daily duties of the regular teacher. This includes monitoring students, providing instruction, and any other duties like recess or lunch duty. Good substitute teachers leave detailed descriptions of the days proceedings for the regular teacher. Those who impress the teachers become the top requested substitutes.
Classroom management is the biggest obstacle for many substitute teachers. Familiarizing oneself with the school's layout, classroom rules and procedures, and the day's lesson before school starts gives a substitute teacher a positive starting point. Enforce the behavior expectations from the beginning, and students will show respect.
— Search Substitute Teacher Jobs —
A potential drawback of substitute teaching is the unexpectedness each day brings. While the constant change of pace may be welcome, there are times when the lesson plans left by a teacher are unclear or even not provided.
Therefore, substitute teachers should always have a back up plan in case there is extra time. Planning simple trivia games can save the day and make for a substitute teacher the students can't wait to see again.
Substitute teachers must be quick on their feet and flexible to the situation. A willingness to try any grade or subject level greatly increases teaching job opportunities. Also, strong networking skills can place a substitute teacher at the top of the school's call list.
For more information consult the following resource.
National Substitute Teacher Alliance
Website: www.nstasubs.org/